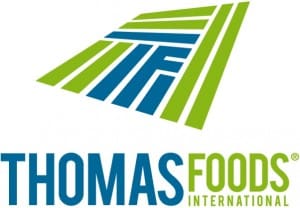 MAJOR South Australian-based red meat processor Thomas Foods International and Riverland irrigators are part of a joint electricity purchasing group that has won approval to tender for power supply.
The Australian Competition and Consumer Commission last week issued a draft determination proposing to allow the South Australian Chamber of Mines and Energy, along with 24 other South Australian businesses, to establish a joint electricity purchasing group. The ACCC proposes to grant authorisation for 11 years.
The ACCC has also granted interim authorisation to allow the parties – representing about 15 percent of the state's electricity demand — to commence a joint tender for the supply of electricity immediately.
The joint buying group wants to secure reliable electricity supply arrangements for its members at competitive prices, the ACCC said.
This is the first authorisation of this type; however, the ACCC has previously authorised a renewable energy buying group in Victoria.
SACOME is the peak industry body representing companies with interests in the South Australian minerals, energy, extractive, and oil and gas sectors, including those who provide services to these companies.
High power prices reducing red meat processing efficiency
TFI is considered the largest wholly Australian privately-owned meat processing company. Its plants at Murray Bridge and Lobethal in South Australia, Tamworth in New South Wales and Wallangarra in Queensland have the capacity to process 125,000 sheep, lambs or goats and up to 5000 cattle weekly, employing about 2500 people. The company exports to more than 85 countries.
In his ACCC submission supporting the SACOME application, the SA's Opposition spokesman for Investment and Trade said TFI's reduced efficiency from high power prices not only directly affects the business, but also the supplying primary producers, through reduced prices and processing capacity.
Producers could move out of irrigated agriculture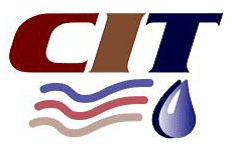 The Central Irrigation Trust is also a member of the joint SA electricity purchasing group and extracts water from the Murray River for thousands of family farms, residences and businesses in the state's Riverland region.
In the National Irrigators' Council submission to the ACCC on behalf of the CIT, NIC chief executive officer Steve Whan said electricity makes up about 32 percent of CIT's costs. Over the last seven years the trust has experienced increases in electricity costs of up to 107pc, he said.
"Electricity price is therefore a significant component of the cost they pass on to their customers – primarily in irrigated agriculture."
Mr Whan said continuing cost increases could lead to CIT member producers decide to move out of irrigated agriculture.
"There are several negative impacts of this, firstly a smaller base of users commences a vicious circle where there are less customers to pay for system costs resulting in even higher prices and more departures.
"The second negative impact is on competitiveness of local agricultural product as much higher costs are built into the cost of production."
Mr Whan said NIC's members would contend that the National Electricity Market is simply not a competitive market.
"Many of our members would contend that it is a failed market."
"NIC's view is that the NEM is not producing a competitive market and therefore the cost of producing food and fibre is also being made less competitive," he said.
Mr Whan said the clear public benefit of an irrigation company being able, through the greater strength of a collective buying group, to secure lower and more stable prices is that these prices will then flow on to lower input costs for producers of food and fibre.
"Those producers in turn will be more competitive and able to provide the Australian public with local produce as well as earning Australia export dollars in a competitive international market."
SA group action could change wholesale market dynamics
ACCC chairman Rod Sims said while the outcome of the tender process is uncertain, the proposed conduct, by offering a guaranteed reasonably sized load for up to ten years, has a real chance of changing the wholesale market dynamics, where it allows existing participants to use existing plant more efficiently, or allowing new entry of electricity generation into South Australia.
"This could bring the benefits of increased competition in the wholesale market for electricity.
"Given the high levels of concentration on the supply side of the market in South Australia, the tender may provide further competition benefits by combining demand and increasing the participants' bargaining power in the retail supply of energy contracts," Mr Sims said.
The ACCC also considered the transaction cost savings likely to result from the tender provided a further source of public benefit.
"The ACCC considers there will be minimal public detriment from the proposed conduct, given that the group accounts for a relatively small proportion of total market demand," Mr Sims said.
ACCC seeking comment on draft determination
The ACCC is seeking submissions on its draft determination before making a final decision, which is expected in June.
The 24 members of the bargaining group are Adelaide Brighton Cement Ltd, Arrium Limited, Brickworks Building Products, Central Irrigation Trust, Flinders University, Hillgrove Resources, IGA Distribution (SA) Pty Ltd, Impeach Pty Ltd, Intercast & Forge Pty Ltd, Mardina Pty Ltd, Nyrstar Port Pirie Ltd, OZ Minerals Limited, Orora Limited, Pernod Ricard Winemakers Pty Ltd, Rex Minerals (SA) Pty Ltd, SMR Automotive, Seeley International, Shahin Brothers Pty Ltd, Shahin Enterprises Pty Ltd, Shahin Holdings Pty Ltd, Shahin Properties Pty Ltd, The Bend Motorsport Park Pty Ltd, Thomas Foods International, University of South Australia.
The ACCC said authorisation provides statutory protection from court action for conduct that might otherwise raise concerns under the competition provisions of the Competition and Consumer Act 2010. Broadly, the ACCC may grant an authorisation when it is satisfied that the public benefit resulting from the conduct outweighs any public detriment. Authorisation is sought as the proposed conduct may contain a cartel provision or may have the purpose or effect of substantially lessening competition or be an exclusionary provision within the meaning of section 45 of the Act.
The ACCC may grant interim authorisation where the ACCC considers it appropriate to allow parties to engage in conduct while the ACCC is considering the substantive merits of the application. This interim authorisation will commence immediately and will remain in place until it is revoked or the date the ACCC's final determination comes into effect.
Further information about the applications for authorisation is available on the ACCC Authorisations Register.
Further information about the application for authorisation is available on the ACCC's public register.
Source: ACCC.