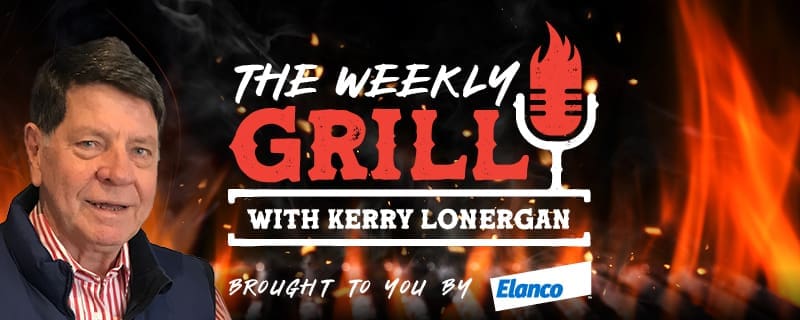 Beef Central's new podcast series, The Weekly Grill launches today, with host Kerry Lonergan turning up the heat on beef processor, lotfeeder and cattle producer Terry Nolan in the first episode.
In this announcement yesterday, Beef Central introduced Kerry, a veteran agricultural broadcaster well known to most Beef Central readers,  who worked with ABC's Landline national industry current affairs program for the past 30 years.
The Weekly Grill podcast series is brought to readers with the support of Elanco Animal Health.
Each week, Kerry will sit down with an industry identity to chew the fat on topical matters across the meat and livestock industry.
In today's first episode, he asks Terry Nolan about the current challenging conditions faced by meat processors, Australian beef's global competitiveness, herd rebuilding, the direction being taken by MSA, the labour challenge, potential for automation in agriculture and other topics.
Click here to access the first episode of The Weekly Grill podcast.
Reader reaction
Readers have responded enthusiastically to yesterday's news that Kerry has joined the Beef Central team (Click here to view), and posts on social media like this one from former meat exporter Richard Rains:
"Well done Jon & James. A brilliant initiative. It will be good to have KTL's dulcet tones back on the airwaves. His first couple of guest will be a must listen. Cant wait."
https://www.facebook.com/richard.rains.71
Next week: The Weekly Grill turns up the heat with lotfeeder and supply chain manager, Charlie Mort.