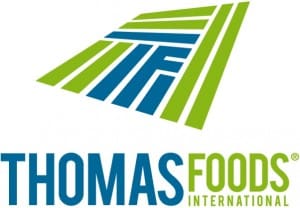 QUEENSLAND'S largest sheep and goat abattoir at Wallangarra comes back into production next Monday after a month-long shutdown.
The shutdown due to lack of livestock was the plant's first since 2010, but Warwick saleyards superintendent Alan Wenham said the return to production was good news.
Mr Wenham said the plant's owner, Thomas Foods International, continued to buy sheep during the shutdown and retained them for the plant's re-opening. Another buyer, Fletcher International, had also bought sheep and lambs at the saleyards in recent weeks.
Warwick saleyard prices unaffected by shutdown
Warwick Livestock Selling Agents president Scott McMahon said the plant's closure had not affected saleyards prices as TFI also continued to buy stock for its Tamworth plant and Fletcher had entered the market.
"I've also heard that they (TFI) have been buying sheep and holding them."
Mr McMahon said wild dogs and the season continued to be issues with sheep producers in the region.
"But anybody who has persisted, they seem to be doing alright out of them."
The Warwick saleyards now holds Queensland's only weekly sheep and lamb sale, yarding 1000-1500 lambs and 300-400 sheep for the Wednesday 1pm sale. Cattle are sold on Tuesday from 7.30am.
TFI took opportunity to upgrade Wallangarra plant
Australasian Meat Industry Employees' Union southern region organiser Ian McLauchlan said TFI had been able to resurface the Wallangarra plant's freezer and cold store area, and do some work on the slaughter floor. He confirmed TFI had purchased sheep ready for the re-opening.
Mr McLauchlan said he hoped that work slaughter levels would return to normal at the plant as soon as possible. The plant mainly processes sheep and goats, and a lesser number of lambs; up to a total of about 3800 a day.
"On the meat work side of it, I suppose with any shutdown like this there may have been some people who have found other work.
"As far as I am aware the majority of people (meat workers) are coming back."