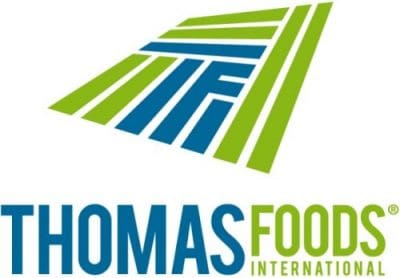 AUSTRALIA'S largest fully family-owned red meat processor Thomas Foods International has taken over full ownership of Victorian-based Frew Foods International.
In 2020, TFI acquired a 50 percent stake in Frew in a deal that provided both Australian companies  with growth prospects across key national and international markets.
TFI has now increased its investment to a 100pc stake in the 39-year-old company, the company said today.
As part of the agreement – effective July 1, 2023 – Frew managing director Robert Frew will depart from the business and Frew will become a wholly owned subsidiary of the TFI global group of companies.
Frew will be rebranded as Thomas Foods International Stawell, with that name change to be formally implemented in the coming weeks.
Mr Frew said this has been a well-planned business transition that secures the long-term future of the Stawell facility and our staff.
"I am leaving the business in extremely strong Australian hands.
"Our families have known each other well over two generations and since TFI took a 50pc stake in the company they have proven to be a fully committed partner that will take this operation well into the future," he said.
"For me personally, this marks the end of a chapter for our family but I leave proud of what we have built over the years and excited for what lies ahead for everyone associated with the Stawell operation."
The TFI statement said the Stawell plant is recognised as one of the country's highest quality smallstock facilities, processing lamb and sheep sourced through saleyards and directly from farmers throughout eastern and central Australia.
As part of the transition, TFI has committed to a major upgrade of the facility through a staged and multifaceted investment program of around $100 million. This upgrade will include:
New cold store and logistics hub incorporating significant automation
Extension of the lamb boning room incorporating the latest technology
New office and upgrade to employee amenities
New protein processing plant
New facility to process skins on site
TFI said this significant investment will support an increase in the workforce at Stawell to around 750 full-time jobs.
It will also provide a significant boost to the economy in town and the region more broadly, TFI said.
"Robert and his father Arch have created an outstanding local operation which we will look to grow further in the future," TFI managing director Darren Thomas said.
"We have exciting plans for Stawell within our national and international operations and as such we're looking to invest significantly here for the long term."
TFI said the strong local management team will remain at Stawell, led by plant manager Shane Wittmann.
TFI is currently recruiting to further grow the plant's workforce as it boosts processing capacity with a range of both skilled and entry level positions currently available.
For more information on the positions available at Stawell go to www.thomasfoods.com