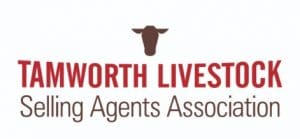 TAMWORTH'S annual spring lamb show and feature sale next week is expecting great things for its charity despite the drought gripping New South Wales.
While the drought is having a devastating effect on producers across the New England and north west regions around Tamworth, the annual lamb show and feature sale will go on next week regardless.
The event organised by the Tamworth Livestock Selling Agents Association on September 3 is in its 10th year. It is conducted at the Tamworth Regional Livestock Exchange in honour of industry ambassador and fellow auctioneer, Jason Goodwin, who passed away from a heart attack in 2008 at the age of 36.
Since then, the agents have awarded a shield in memory of their "great mate" and the annual event has grown in both size and reputation, the organisers said.
Event coordinator and TLSAA spokesman, Simon Burke, said that the season will impact on lamb numbers, but competition will still be tough, and the best lambs stand to make very good money.
"This lamb show has an excellent reputation.
"Australia's major lamb processors consistently say that the line-up is as good as anywhere on the eastern seaboard of Australia and we're expecting some outstanding lambs again this year, with last year's winners, Barton Partnership, expected to defend their title," he said.
Limited numbers of top quality lambs have also contributed to record saleyards prices, fuelled by strong demand.
"Lamb prices have continued to rise with Wagga setting a new Australia record price of $337 this week so we hope that our top lambs set a new Tamworth record," Mr Burke said.
To enter the competition, producers enter a minimum of 10 lambs in a pen, in three different weight categories – export weight (50+kg), medium trade weight (45-49.5kg), and light trade weight (40-44.5kg). The best overall pen receives the J V Goodwin Memorial Trophy for the Grand Champion Pen of Lambs.
Apart from the memorial trophy, winners will take home cash and product prizes from various sponsors. Vendors can also donate proceeds from the sale of their lambs to the Westpac Rescue Helicopter Service (WRHS). Lamb producers should contact their local TLSAA agent for further details.