THE Woodward family's vertically-integrated Swan Hill Abattoir and Murray Valley Meats businesses are undergoing an identity change.
Conscious that words like 'abattoir' are less appropriate as an identity in today's consumer-focussed food world, the business has launched a new name and brand image – now called Woodward Foods Australia.
The move aligns nicely with the Swan Hill plant's gaining of Tier Two export status last year, providing a more appropriate marketing platform to take the Woodward Foods beef and lamb product into the global market.
The brand emphasis now is very much on the 'product', rather than the 'facility which produces it', and the Australian origin, which is seen as increasingly valuable in export markets as a source of clean, green premium product.
The new identity will be carried through to carton lids used for a series of beef and lamb product segments sold into the domestic and export markets (see image).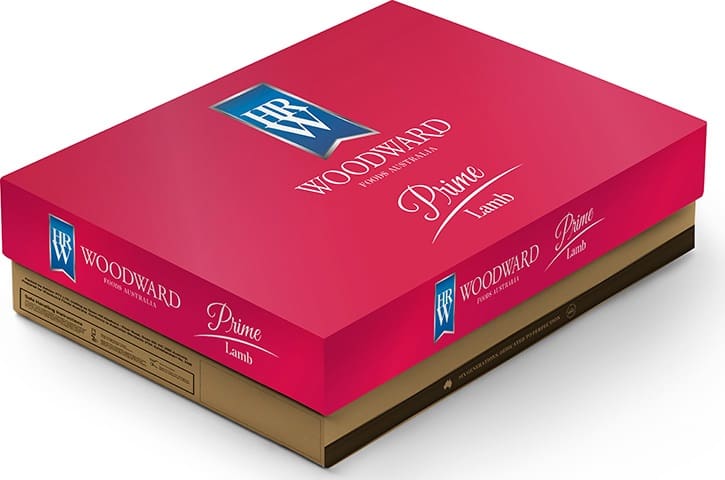 The existing Murray Valley Meats domestic trading arm will continue under its current name, but the product it wholesales and retails will now carry the "HRW" Woodward Foods Australia logo.
Robert Woodward and family, who can trace their meat industry origins back six generations and more than 120 years, oversee a large integrated meat and livestock business, revolving around their Swan Hill abattoir in northern Victoria. Swan Hill has a capacity for 2200 smalls a day, and a daily beef kill of around 220 head, including MSA and Halal.
The company is spending about $15 million on plant upgrades, including a lamb boning room, beef floor and additional refrigeration.
Other components of the business include:
Sheep and cattle breeding and backgrounding properties around Swan Hill in Victoria, at Three Rivers in southern NSW, properties in South Australia's southeast corner, and backgrounding properties as far north as Bollon in southern Queensland
Garrison feedlot, a 6000 head commercial feedyard near Swan Hill which grain finishes cattle for company export and domestic brand programs.
Murray Valley Meats wholesale arm, with distribution centres in Sydney, Brisbane and Adelaide, providing market access for the company's lamb, beef and pork offer. Dealing in both carton meat and body beef and lamb, MVM has a client base of 550 butchers in NSW, in Queensland the number is approaching 200, and in Adelaide, 175. Carcase trade in the Sydney market alone is around 100 tonnes/week.
Retail arm, Murray Valley Beef Producers, which operates a chain of retail butcheries in Adelaide
A lamb and beef export arm managed through Woodward Foods Australia.
Linkage with family's beef 'heritage'
After founding the business in 1966 when he was in his teens, Robert Woodward diversified over the years in an attempt to deliver a better and more consistent quality meat offer to his customers.
Now, with international export next on the horizon, the rebrand marks a new chapter for the business.
Chief executive Chris Hadzilias said at the heart of the rebranding process was the 'Woodward' family heritage, which held a great deal of significance for the company.
"The family has been in the meat industry since 1888 and we wanted to celebrate that legacy with our new brand. It's the long, hard-earned expertise combined with our 'paddock to plate' approach that we believe gives our customers faith in the quality of our product," he said.
Testament to this quality was Woodward Foods' success at the recent RASV Australian Food Awards, picking up the '2016 Champion Australian Meat Trophy' in addition to the 'Best in Class medal' and 'Gold medal' awards in the branded lamb category for its Prime Lamb.
The rebrand itself will see a suite of new visual assets including new logo, product packaging, website, marketing materials, social media presence and other consumer engagement.
"The biggest opportunity this rebrand gives our business is the ability to do more for our customers to help them grow their businesses through our marketing initiatives and educating consumers," Mr Hadzilias said.
In coming months, Woodward Foods will be rolling out a series of events and marketing initiatives to help butchers and independent retailers grow demand for premium, boutique meat products and offer their customers a better shopping experience.
The company's updated beef brand portfolio now includes grainfed and a grassfed 'natural' products:
Woodward Foods Finest Beef is MSA graded domestic grainfed steer sand heifers. The brand won a bronze medal at last Friday's Sydney Royal Fine Food Awards branded beef competition.
Woodward Foods Natural Beef is a 100pc grassfed yearling program, free to roam and HGP free
Lamb is marketed under the brand name, Woodward Foods Prime Lamb – MSA graded, pasture fed and HGP free. The lamb brand earned a gold medal in the branded lamb category and the recent 2016 champion Australian meat trophy at this year's years prestigious RASV Australian Food Awards.