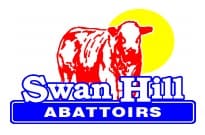 A $15 million upgrade and expansion of the Swan Hill Abattoirs complex will create 75 new jobs and safeguard current employees, according to the Victorian Government.
Victoria's Labor Government said the investment is helping transform Swan Hill Abattoirs – a beef, lamb and sheep processor — from a domestic to an export-focused meat processing facility.
It includes new technology for six-way cutting, improved environmental performance due to the engine room upgrade, and streamlined floor operations to improve efficiency, while increasing output.
The project will help Swan Hill Abattoirs remain competitive by reducing operating costs, expanding capacity, and extending and improving the product range, the government said. It will create 30 construction jobs and safeguard more than 200 existing jobs.
Minister for Agriculture and Regional Development, Jaala Pulford, toured the abattoir last week and said the development will also create supply chain benefits for farmers, and generate new exports of about $8 million per annum.
The Labor Government helped secure the $15 million investment through its $500 million Regional Jobs and Infrastructure Fund.
Minister for Agriculture and Regional Development Jaala Pulford said the project is significant for Swan Hill and shows a real vote of confidence in regional Victoria as a great place to run a business.
"We're proud to be backing the Swan Hill abattoir expansion and look forward to the business making the most of both their domestic and international market opportunities."