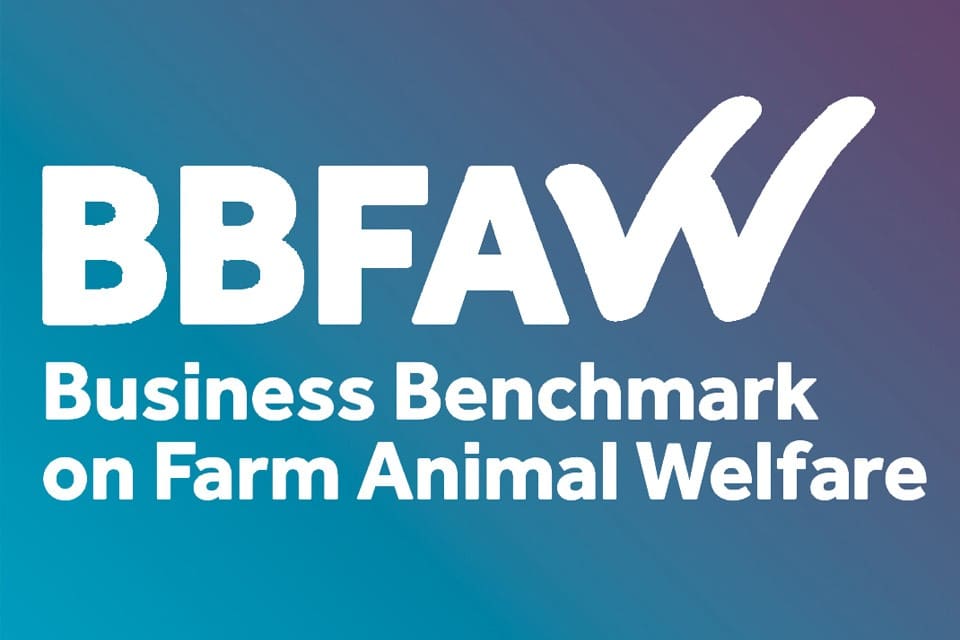 A VICTORIAN sheep and wool producer wants Australia's major supermarkets to dissociate from the Business Benchmark for Animal Welfare due to its proposal to rank food companies on any commitment to reducing reliance on animal protein.
The Business Benchmark For Animal Welfare (BBFAW) is conducting feedback on a revision of its company assessment criteria, proposing the inclusion of new questions that would enable the ranking of companies on their commitment to reducing reliance on animal-sourced foods.
The BBFAW analyses the farm animal welfare policies, management systems, reporting and performance of 150 of the world's largest food companies and sees itself as "the most authoritative and comprehensive global account of corporate practice on farm animal welfare."
As reported by The Weekly Times last month, Coles has stated it aspires to improve its BBFAW score and Woolworths is working toward achieving a BBFAW Tier 1 Score. Both companies are major domestic retail suppliers of lamb, beef, chicken and pork. However, BBFAW partners Compassion in World Farming and Four Paws International are aiming for a 50 percent reduction in the number of animals farmed globally for food by 2040.
South-west Victorian sheep producer and non-mulesed wool grower Susan Finnigan participated in a recent BBFAW consultation webinar that outlined the proposed changes to the BBFAW methodology, including the inclusion of eight new questions for companies about reducing their reliance on animal-sourced foods.
The wool grower disputed the BBFAW contention that reducing reliance on animal-sourced foods would necessarily improve animal welfare and said the program's exemptions were inconsistent.
"It makes no sense at all.
"You would think that they would have a requirement on stocking rate, so it doesn't make any sense that they haven't given a parameter, they are just saying 'we want less'," she said.
"It's not specific, it's just very illogical.
"They are obviously no longer focussed on animal welfare, they have broadened their mission to the point that they are not relevant, because if they are interested in true animal welfare you can't trust anyone who is aligned with them."
She said it would be illogical for the major supermarkets to be aligned with BBFAW, because the benchmark is not helping to improve welfare standards on farm or along the supply chain.
"They (BBFAW) have lost their relevance because they have stated an agenda.
"I think it would be logical for them (the supermarkets to disassociate (with BBFAW); that would be very reasonable because that would show that they are actually looking at animal welfare logically."
Benchmark changes aimed at "achieving the outcomes that we are seeking"
In the webinar, BBFAW executive director Nicky Amos said the benchmark changes are aimed at "achieving the outcomes that we are seeking" and that reducing reliance on animal protein increased the potential to improve the welfare of animals farmed for food.
When asked if there was risk of the benchmark moving away from improving animal welfare by aiming to stop animal production in agriculture, Ms Amos said there was "no intention through the benchmark to be promoting a future where animals are not farmed for food."
"We do understand, acknowledge and appreciate that animals will still play a very important part in a global food system.
"We also recognise that alongside the focus on improving the welfare of animals, many food businesses are looking to expand their commitment to producing non animal-sourced foods, and and we are keen to understand if there is an alignment between those strategies to provide more plant-based proteins to consumers alongside a commitment to reducing the reliance on animal systems that are not sustainable and are not conducive to improving the welfare of animals globally … so the two are related.
"We do understand that beyond BBFAW there are drivers for the change to our food system, from an environmental perspective, from a consumer behaviour perspective and what we are doing is simply acknowledging the state of play, but wanting to better understand how the companies' commitment to improve welfare sit alongside the wider sustainable food agenda."
BBFAW senior programme manager Nathan Williams said BBFAW applies to all animals farmed within a company's supply chain, including sheep, encompassing companies reporting on avoiding mutilations, ensuring appropriate transport times and undertaking pre-slaughter stunning.
Mr Williams said BBFAW said there is wide acknowledgment that there is a need to reduce meat consumption "in order to move towards a future food system that is sustainable."
"And if the number of animals is reduced then it gives more opportunity for those remaining animals to be reared in a higher welfare production system, acknowledging that ye indeed, those higher welfare systems often do require greater resource input."
Minority support for the animal protein reliance questions
Webinar participants were asked if they agreed with introducing questions on reducing reliance on animal-sourced foods into the BBFAW methodology, and 68pc opposed this, with 16pc agreeing and 16pc unsure.
However, Ms Amos seemingly discounted the result of the poll by stating that the results of the webinar polls would not be taken "as read", encouraging participants to read the full consultation paper for more context.
"We are simply looking at is as a quick temperature check," she said.
"It was very patronising," Susan Finnigan said.
"Clearly, they are not listening to their clients, their customers, they are just driving an agenda that is not based on science."
Written responses to a consultation document on a template response form available from www.bbfaw.com/publications are being received up[ until 14 February 2023. Verbal responses can between the BBFAW Secretariat and investment-related organisations, food companies and their stakeholders can be scheduled via email [email protected]
However, Susan Finnigan said she would not be providing any feedback on the BBFAW assessment criteria changes.
"I just thought they were irrelevant."
Click here to access the webinar recording and consultation discussion paper.
Coles and Woolworths were contacted about their future BBFAW intentions within a context of the benchmark including assessment criteria on animal-based protein food reliance.