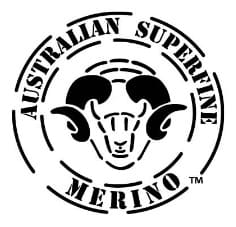 AUSTRALIA'S superfine wool growers have adopted a policy encouraging the ultimate removal of the need for mulesing.
At its 2017 annual general meeting on August 11, the Australian Superfine Woolgrowers Association adopted a policy to encourage its members to always follow best practice in matters of animal welfare, with the ultimate aim of removing the need for mulesing.
The policy also included that ASWGA is a signatory to the Dumfries House Declaration and its members are adherents to the IWTO Specifications for Wool Sheep Welfare.
Click here to get the latest Sheep Central story links sent to your email inbox.
A media release from new ASWGA president Danny Picker said a large number of members already abided by this policy.
"We encourage all our members to abide by this policy."
Mr Picker said more than half of ASWGA members no longer mules their sheep or never did.
"Of those that do still mules, nearly all, if not all, use pain relief."
The policy also included that ASWGA members raise their animals under a lot of different climatic conditions around Australia and decide their own animal husbandry procedures.
Mr Picker said most ASWGA members use the voluntary National Wool Declaration to provide evidence of their mules status for wool clients around the world.
"ASWGA recognises the growing demand for ethically produced superfine wool, in particular, the evidence of orders specifying unmulesed wool.
"The Association's policy is to ensure super fine growers are made aware of all market opportunities for their wool," he said.
"We support growers in how they meet these opportunities by providing weekly updates on all news that comes to light throughout the industry.
"I as president and Simon Cameron (past president) have offered to work with Australian Wool Innovation and Geoff Lindon, AWI's sheep and welfare advocacy manager, to produce case studies for people to use to assist in transitioning from mulesing," he said.
"Personally, I am available for any grower to discuss my transition."
Mr Picker said the superfine industry is the flagship of the wool industry.
"To be a superfine wool grower one has to be very passionate about their sheep and wool production, and have very high ethical and welfare standards, as do all Australian wool growers.
"Our superfine growers are among the leaders in these practices," he said.