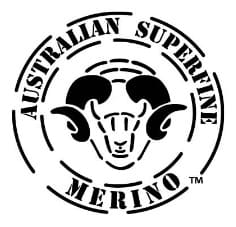 SUPERFINE wool growers will sample the finest in sheep genetics and Henty region wine before their annual re-union dinner in Hamilton, Victoria, next month.
The Hamilton and Ararat branches of the Australian Superfine Woolgrowers Association will hold the 6th annual ASWGA re-union dinner at the Grange Burn Motel on Saturday May 13.
The highlight of the dinner will be the presentation of the 4th Annual ASWGA Fleece Competition winner by Australian Country Spinners chief executive officer Brenda McGahan.
Click here to get the latest Sheep Central story links sent to your email inbox.
On Saturday morning, before the dinner, growers will be able to visit the Mibus family's Glenara Superfine Merino Stud property near Dunkeld. The 1032 hectare operation runs 7500 sheep and some cattle with cropping. Stud sheep, show rams and some of 2017 sale sheep will be on display. At Glenara, morning tea will be served while Australian Wool Innovation's corporate communications manager Marius Cuming speaks on new product and animal husbandry research funded by AWI.
Growers will then move onto the Sierra Park Merino Stud in the Victoria Valley, one of the few remaining Saxon superfine studs left in Australia with direct links to the introduction of Merino sheep to Australia by Eliza Furlonge. Lunch will be provided and there will be sheep, wool and garments on display.
Before returning to Hamilton the tour group will stop at Pierrepoint Wines near Hamilton.
During the re-union dinner, Ms McGahan will announce the overall and regional winners of the ASWGA Fleece Competition. The competition is judged on the Bradford Scale and the overall champion fleece will receive the Cleckheaton Grand Champion Trophy sponsored by Australian Country Spinners.
On Sunday, growers will visit the farm that produced last year's Cleckheaton trophy winner, Russell and Penny Hartwich's Kelseldale property at Ballyrogan. Guest speakers Sean and Leila McDougall from Maroona will cover the topics of stock containment and electronic identification of animals. Morning tea and lunch will be provided before attendees return to Melbourne.
For more information contact Melissa Mulley, Secretary, ASWGA, on (03) 9311 0271 or  [email protected], or ASWGA Hamilton branch president David Rowbottom on (03) 55 684 253 or 0429 120 920. More details on the ASWGA can be found at www.aswga.com