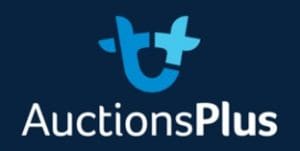 ONLINE wool trading platform AuctionsPlus had strong buyer and exporter enquiry last week, as auction market prices lifted, and the trend was continuing this week.
AuctionsPlus market operations supervisor Tom Rookyard said 1106 bales were sold on the platform last week, as the AWE Eastern Market Indicator rose to 1623c/kg clean, 320 cents above where the benchmark was this time last year.
The West Australian indicator rose 40 cents to 1674c, closing 311 cents above its position of this time last year.
Mr Rookyard said the top-priced lot online this week was an eight-bale line of SUPAAA 14.8 micron Merino weaners' fleece, with 0.6 percent vegetable matter content that sold for 2070c/kg greasy or 2634c/kg clean. The line had an average staple length 83mm, a yield of 78.6pc and a tensile strength of 39 Newtons/kilotex. It was offered by Elders and branded Yalgoo/NE.
Other fleece line results included a 15.4 micron lot selling for 1999c/kg greasy or 2586c/kg clean and a 16 micron line making 2065c/kg greasy or 2528c/kg clean.
A 17.7 micron line made 1700c/kg greasy or 2249c/kg clean, and an 18.6 micron lot sold for 1550c/kg greasy, or 2058c/kg clean.
A 19 micron fleece line sold for 1340c/kg greasy, or 1903cv/kg clean, and a 20 micron lot made 1224c/kg greasy, or 1717c/kg clean. A 21 micron lot made 1243c/kg greasy, or 1585c/kg clean, and a 22.1 micron fleece wool line sold 1120c/kg greasy, 1458c/kg clean.
The top-priced lot of Merino skirtings was an 11-bale line of 17.2 micron of wool that made 1410c/kg greasy, or 2130c/kg clean. This lot had a very low 0.1pc vm content and was offered by Australian Wool Network, branded Gillap.
Mr Rookyard said 16 micron pieces sold for 980c/kg greasy, or 1798c/kg greasy, and an 18.8 micron Merino pieces lines made 984c/kg greasy, or 1735c/kg clean. Some 19 micron Merino pieces sold for 1020c/kg greasy, or 1726c/kg clean, and a 20.7 micron pieces line made 902c/kg greasy, 1519c/kg clean.
"Looking forward, once again all three selling centres are open with an estimated 41,000 bales on offer.
"There has already been strong buying activity online, with 166 bales already sold early this week," he said.
"There had been no reports that the market could weaken this week."
Source: AuctionsPlus.