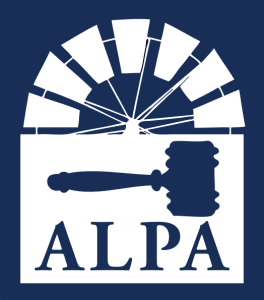 STOCK agents want Victoria's proposed electronic identification system for sheep and goats to be trialled in a saleyard before it is introduced.
After January 1, 2017, all sheep and goats born in Victoria will require an electronic identification tag before being dispatched to a saleyard, abattoir or another property.
From mid-2017, all saleyards, abattoirs and knackeries will be required to scan electronic tags of sheep and goats and upload the information to the National Livestock Identification System (NLIS) database.
The Australian Livestock and Property Agents Association and various farmer and commodity bodies oppose the move. ALPA chief executive officer Andy Madigan this morning outlined his concerns in a letter to all Victorian parliamentarians, raising several several questions.
"We believe the current timeline put in place for the implementation of an radio frequency identification (RFID) system is unrealistic and unachievable given the many unanswered questions the industry has at this stage," Mr Madigan said.
"We also request that the Andrews' Government work with all of industry and consider a recommendation that one saleyard site be chosen to trial this unknown system over a period of 18 months, so that millions of tax-payers' dollars will not have been spent on an untried system that has no proof that it will deliver the Government's required outcome."
The Victorian Government has said it will provide funding to support the transition to electronic tagging based on feedback received during a consultation period due to finish this month. Agriculture Victoria has said it will take feedback on the draft standards and transition package to assist with the implementation.
In the letter, Mr Madigan said the Victorian Government sheep decision goes against the government's commitment prior to the 2014 election to national industry bodies and other state and territories that the government would not mandate RFID tags until a national approach was agreed on and with industry consultation.
"The total disregard for this commitment and lack of state and national consultation is disappointing and in our opinion will be very costly to producers, processors and agents.
"NLIS (Sheep and Goats) is a national shared system for the identification of sheep and goats within Australia," Mr Madigan said.
"Now by Victoria breaking away this has made a State Livestock Identification Scheme for Sheep & Goats.
"This goes against the entire sheep and goat industry position."
A spokesman for Victorian Agriculture Minister Jaala Pulford said there will be a transition package funding announcement in mid-October to assist with infrastructure for processors, saleyards and producers.
Victorian Farmers Federation Livestock Group president Leonard Vallance said electronic trials had already been done in Victoria, at the Bendigo saleyards.
"As far as I am aware the trials have been done by the department, so therefore is this simply a delaying tactic or is this getting on with the job?"
Mr Vallance said stock agents have had an opportunity to engage with the Bendigo trial and all of industry was aware it was being done.
"The stock agents don't run the saleyards, the saleyard operators do, therefore it is probably more important to understand what the saleyard and abattoir owners want.
"It is a new piece of equipment in the supply chain and the stock agents need to grab hold of it and provide a service."
To read the full ALPA letter click here.
To read the draft standards for the sheep EID consultation click here.