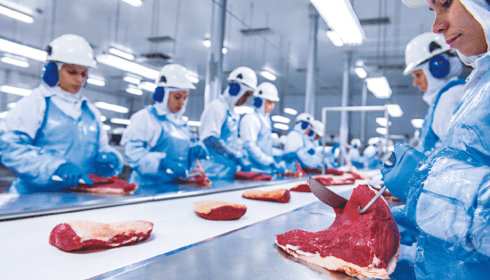 SOUTH American red meat giant, Minerva Foods, has made its first two processing plant investments in Australia, securing the Shark Lake and Great Eastern abattoirs in Western Australia.
The acquisitions, which are subject to Foreign Investment Review Board approval, closely follow a business strategy laid out to Beef and Sheep Central in this article published in September last year.
Both are smaller facilities by Australian processing standards, but carrying room for expansion. Shark Lake near Esperance has capacity for both sheep and beef processing, while the Great Eastern Abattoir is a sheep-only facility near Tammin. Both are export licensed.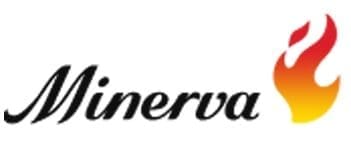 Operations at Shark Lake have been spasmodic, closing in 2017 before being bought and re-opened by Rami Koyu's Central Agri Group a year later. Shark Lake closed again during 2020. At one point earlier in its history, Shark Lake processed around 25,000 cattle and 500,000 small stock annually.
Shark Lake and Great Eastern have been closed since last year due to COVID airfreight export sheepmeat challenges and other reasons, but Minerva has plans to expand the capacity and efficiency of both facilities. It says the combined final sheep slaughter capacity could be as high as one million head of lamb and mutton a year.
The investments will be made as part of a US$35 million (about A$48m) joint venture between Minerva Foods (65pc) and the Saudi Agricultural & Livestock Investment Co (35pc).
SALIC, which also holds a substantial shareholding directly in Minerva, already has large sheep breeding and growing assets totalling 200,000ha in Western Australia, not far from the Great Eastern processing facility, offering improved operational efficiency of the new processing assets.
The JV investment will cover both the acquisition of the existing assets, investment to improve plants infrastructure, and working capital. The JV will also support the creation of more than 150 new jobs across the two regions where the plants are located.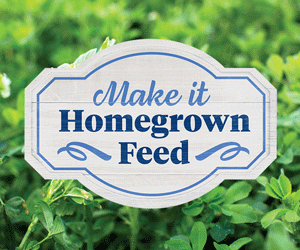 The investment in Australia, and specifically sheepmeat is in line with Minerva Foods' strategic direction and uniquely complemented the company's operations in South America, the company's chief financial officer Edison Ticle de Andrade Melo e Souza Filho said.
"It will maximise commercial opportunities and operational synergies, reducing risks and contributing to our strategy to consolidate ourselves in the animal protein export market," he said.
Assuming necessary FIRB approvals are gained, Minerva will become the second South American entity after JBS to invest in red meat processing operations in this country.
Minerva hopes to commence operations at both plants either later this year or in the first quarter of 2022, subject to construction schedules and the approval of local regulatory agencies.
Additionally, Minerva Foods, through its large meat trading operations in Australia (see details below), already markets sheepmeat produced by other processors into consumer markets in Asia and the Middle East. This marketing 'footprint' will substantially contribute to the commercial structure of the company's new WA processing operations.
When Beef Central asked whether Minerva had plans for further investments in Australia – either in other regions, or other species, we got a one-word reply: "Maybe."
12-month plan
Beef and Sheep Central first wrote about the prospect of Brazil's Minerva or its offshore affiliate, Athena Foods, investing in the Australian red meat processing industry in this article published in September last year.
While Minerva manages beef processing operations in Brazil, Athena's operations include 16 processing plants across other parts of South America including five in Argentina, three in Uruguay, six in Paraguay and two in Colombia. Athena accounts for close to half of Minerva's total turnover each year.
The Athena/Minerva business is considered more heavily export focussed than major South American competitor JBS, with Uruguay and Argentina, particularly, having liberal market access to premium markets across Asia, the Middle East and other regions. Athena and Minerva each represent about 10 percent of all beef exports out of South America.
The Australian investment revealed today is part of broader company expansion plans, including operations in Argentina and Colombia.
In discussing Australian investment plans last year, Athena said it would target the sheepmeat sector in Australia, with an initial focus on operations in WA. The company initially earmarked ten potential takeover targets among WA sheepmeat processors, ranging in size from 4000 to 22,000 head per week.
"Western Australia presents a unique expansion opportunity for Athena," the company told investors.
"Australia is the world's largest exporter of sheepmeat, and the second largest exporter of beef, with China a main destination for those products. The country's meat products are perceived as of higher quality, which is reflected through higher prices. Australia is by far the most efficient place to produce (referring to production, not processing) sheepmeat in the world, in terms of scale and capacity to allow exports," it said. ""Local meat production has seen significant productivity gains over the past 20 years, especially in the lamb segment."
Expansion play
Athena Foods chief executive officer Iain Mars told Beef Central last September that Minerva/Athena's expansion would happen in four major areas – re-opening another large beef plant in Argentina, expansion in Colombia and Paraguay, and establishing a presence in Australia – the 'fourth leg' of its expansion plan.
Investing in sheepmeat would add another species to Athena's sales opportunity across the world, taking a second protein to potential food service and retail customers, Mr Mars said.
Western Australia was chosen as the initial target for two reasons. The first was the state's relatively large sheep flock, numbering around 15 million head and delivering turnover of around 5.5 million head each year.
The second was linked to SALIC, one of Minerva's larger (30pc) shareholders. SALIC is a Saudi sovereign fund which in 2019 spent $70 million purchasing 200,000ha of sheep/wheat country in WA from businessman John Nicoletti. SALIC's deal to acquire Baladjie Pty Ltd included a 40,000-head Merino flock and freehold and leasehold land covering 30 properties across the state's northern and eastern wheat belt. It represents SALIC's first investment in Australia, and its first in sheep production anywhere in the world.
The SALIC sheep flock would form a supply chain livestock foundation around which Minerva's proposed WA sheep processing business would be built, Mr Mars said. Some exports would inevitably be directed to the Middle East, but the Australian production from the business would be exported worldwide, he said.
"In all the countries in which we operate we want to be relevant, and that's ultimately likely to mean more than one facility in Australia," he said.
Asked about future expectations about live exports of sheep out of Australia, Mr Mars said he believed live export would continue to come under more pressure – not just within Australia, but also within the countries importing the livestock. But he stressed this was not a 'foundation principle' that the planned abattoir investment was based on.
Strong existing meat trading presence
Mr Mars said adding a lamb and sheepmeat production stream out of Australia would complement Minerva/Athena's sales efforts overseas. The company operates 14 international sales offices around the world.

One of those is Independent Meat Traders Processing in Brisbane, purchased about five years ago. IMTP trades Australian, New Zealand and South American meat across export and domestic markets around the world. Outsiders suggest the business's annual turnover is 'surprisingly large.'
Questioned about the high cost to operate in processing in Australia, relative to South American countries, Mr Mars acknowledged that it was a challenge, but said Australia's key competitive advantages were producing a consistently high-quality, safe product – and a reputation for that in the global marketplace.
"Australia is making good progress in its sustainability programs, animal welfare and its clean/green image. Filling these higher value 'niches' is the key, because if Australia sticks with commodity meat, it isn't going to work," he said.