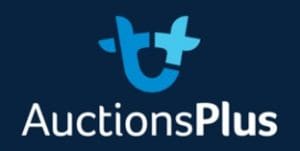 THE softer wool-buying sentiment in the physical auction market was reflected in online AuctionsPlus bale sales last week.
AuctionsPlus sold six bales, with the top price of 1970c/kg greasy, or 2910c/kg clean, being paid for two bales of 15.9 micron Merino fleece, declared as coming from non-mulesed sheep. The AAFM line yielded 67.7 percent, with an average staple length of 58mm, a tensile strength of 54 Newtons/kilotex and 0.4pc vegetable matter content.
AuctionsPlus market operations officer Ed Murphy said demand for quality, low vegetable matter content, low mid-break Merino and crossbred types remained solid on the physical market last week, as the AWEX Eastern Market Indicator eased back 17 cents to finish the 2017/18 season at 2056c/kg clean.
The auction pass-in rate was 6.2pc, the highest it has been for three months in a 12-week period that has seen a sharp price rise with few corrections, he said.
"On the back of this, the market is showing early signs of stability with a projected decline in supply on previous years and a willingness to buy from overseas mills, particularly China.
"Adding to this is the steady supply of wool, with many producers choosing to switch to shorter shearing intervals of six and eight months."
AuctionsPlus also sold a two-bale line of 17.2 micron fleece for 2000c/kg greasy, or 2667c/kg clean. This AAMM line was declared mulesed with pain relief and had yield of 75pc, a staple length of 65mm, tensile strength of 43N/kt and 0.5pc vm.
A two-bale line of 23.2 micron XBBKN crossbred wool with a yield of 65.4pc and 0.6pc vm, declared non-mulesed, sold for 1200c/kg greasy, or 1835c/kg clean.
"Looking forward there is an offering of 43,000 bales next week to kick off the new season.
"Whilst more than last week, it is comparatively less than last year," he said.
"It is expected the sentiment at the end of auction last week will continue."
Source: AuctionsPlus.