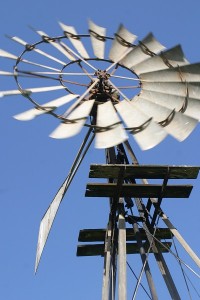 Sheep producers have been warned of a high risk of stock losses from cold windy weather across New South Wales, the Australian Capital Territory and Western Australia today and tomorrow.
The Bureau of Meteorology today issued warnings to sheep graziers in the Australian Capital Territory, Southern Tablelands, Central Tablelands, Snowy Mountains and South West Slopes forecast districts.
High risk of sheep losses
Sheep graziers are warned that cooler temperatures, rain and strong westerly winds are expected during Tuesday and Wednesday.
"There is a high risk of losses of lambs and sheep exposed to these conditions.
The bureau is also warning sheep graziers in the Great Southern and south-east coastal forecast districts of Western Australia that cold temperatures, showers and westerly winds are expected during Tuesday, with a high risk of losses of lambs and sheep. Conditions will ease during Tuesday morning, BOM said.
South Australia warning for damaging winds
In South Australia, a severe weather warning has been issued for damaging winds for Adelaide's Metropolitan area, the Mount Lofty Ranges, Lower Eyre Peninsula, Eastern Eyre Peninsula, Yorke Peninsula, Kangaroo Island, Mid North, Upper South East, Lower South East, and for parts of the West Coast, Flinders and Murraylands districts.
The bureau said a vigorous cold front will move across southern South Australia today, with possibly wind gusts of 90-100 kmh, with showers and thunderstorms. The front is expected near Ceduna at about 10am, at Adelaide around 3pm and Mount Gambier around 7pm.
North-west to westerly winds will strengthen and become gusty near the front, BOM said.
"Locations which may be affected later this morning include Ceduna, Elliston and Port Lincoln, then Adelaide, Whyalla and Kingscote this afternoon, and reaching Mount Gambier and Naracoorte this evening."
Severe weather warning for Victoria
In Victoria, the bureau has issued a severe weather warning for destructive winds and damaging winds for the North Central, North East, South West and Central, West and South Gippsland and East Gippsland forecast districts.
"A high pressure system is near New Zealand, while a strong cold front in western Victoria will move across the State today, reaching central areas by mid-afternoon and entering eastern districts later in the evening.
"Strong to gale force northerly winds are expected ahead of the front, easing and contracting eastwards across the state with the change," BOM said.
Alpine areas may experience winds averaging 70 to 90 km/h with peak gusts around 130 kmh this morning. Damaging winds of 55-75 kmh with peak gusts near 110 kmh, will be mainly over elevated areas. Winds will easing from the west this morning.
A severe weather warning for parts of the Wimmera forecast district has been cancelled, but the situation will continue to be monitored and further warnings will be issued if necessary.