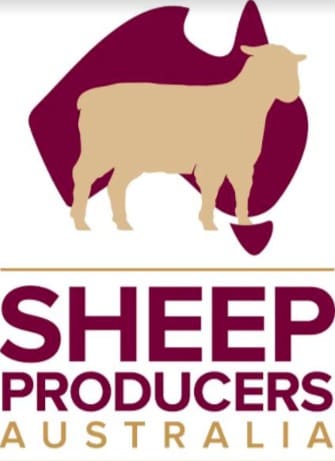 SHEEP Producers Australia has opened up its board selection process to allow nominations from individuals without an endorsement from a state farming organisation.
Members of Sheep Producers Australia at an extraordinary general meeting yesterday to amend the organisation's constitution to improve the board selection process.
Previously, board candidates were nominated by a SPA member – one of the state farming organisations of Australia – and the board selection committee was comprised of individuals from SPA's service provider network who made decisions based on the skills requirement for the board.
The changes endorsed yesterday will mean that the board selection committee will comprise SFO representatives, along with one independent member and a SPA board member observer. Another important change is that candidates nominating for the board will no longer need SFO endorsement, but can nominate directly to SPA.
Nominations for the 2019 SPA director election close at noon on Monday 21 October and the body is seeking to fill two board positions.
SPA chair Chris Mirams said the changes were recommended by the Board Selection Review Project Team, which was formed by SPA, based on member feedback, following the 2018 annual general meeting. The team was independently chaired and included representatives from SFOs, a SPA board member and the SPA chief executive officer.
"The project team reviewed options and assessed what was consistent with contemporary governance practice and made recommendations to the SPA board.
To put these recommendations into action required some amendments to the Constitution," Mr Mirams said.
"After being in operation since November 2017, SPA made these changes with our members, taking the opportunity to use two years of experience to finetune our approach to the selection process.
"These changes are now in place for our current board selection process."
Mr Mirams said SPA is encouraging candidates to apply who are passionate about the success of the Australian sheep industry, would like to make a contribution and seek to further develop their professional governance expertise.
The SPA board wants a diversity of thinkers who bring high-level knowledge and experience. Potential candidates must collectively bring a diverse range of skills, including for example:
Practical farming knowledge and experience
An interest and understanding of the challenges and opportunities facing the Australian sheep industry and value chain
Strong farming and/or industry networks knowledge
Good strategic thinking and analysis skills
Experience in managing organisations
A passion to help the industry prosper in the future
For more information, click here to download the director eligibility requirements and here for the SPA Information for Applicants document outlining the process.
Board nominations close at noon on Monday 21 October 2019 and this year's AGM will be held on 18 November from 3-4.30pm at the Best Western Sanctuary Inn, 293 Marius Street, Tamworth, New South Wales.
Visit www.sheepproducers.com.au or call the office on 02 6269 5610 for more information.