SHEEP Producers Australia is looking for a new chief executive officer after its current CEO Stephen Crisp was appointed to the top job at red meat industry regulator AUS-MEAT.
Ausmeat has appointed Mr Crisp as the organisation's new chief executive, replacing long-serving operations head, Ian King.
Sheep Producers Australia chair Chris Mirams said SPA is obviously very sad to see Mr Crisp go.
"However, we certainly take it as a great compliment that that our CEO has been asked to lead an organisation with the scale and complexity of AUS-MEAT.
SPA said Mr Crisp has contributed strongly to Sheep Producers Australia's success and growth since he was initially appointed Animal Health and Welfare Policy Officer in July 2017. He was appointed CEO in December 2019.
Mr Crisp said he hoped that his genuine passion for the sheep industry has been evident in his roles at Sheep Producers Australia over the past four years. He thanked the board and staff for making it an enjoyable and rewarding time.
"In particular, I thank the board for their unwavering support of me, and my growth as CEO.
"I am moving to a very different type of organisation, but one that plays a vital role in the growth and value of red meat and agriculture more broadly," Mr Crisp said.
"As with my time at Sheep Producers Australia, I look forward to the new challenges and relationships."
Mr Mirams said Mr Crisp leaves the SPA well-placed with a bright future, and in a strong position to further develop and strengthen the industry.
Sheep Producers Australia said it has engaged a recruitment firm and will commence a recruitment process to ensure a smooth leadership transition in coming months.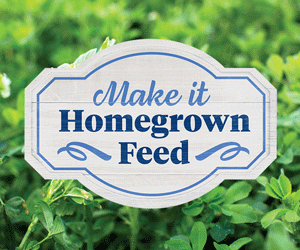 AUS-MEAT chairman Allan Bloxsom said Mr Crisp's appointment concluded an exhaustive search where, with the help of external consultants, more than 100 candidates were assessed. Stephen was the very best of the many excellent candidates who were considered," said in a statement.
Prior to his current term with sheep meat industry representative body SPA, Mr Crisp had various senior roles in agribusiness and the food supply chain.
"We have known Stephen for some time through his participation as SPA's representative on the Australian Meat Industry Language and Standards Committee where he has been a prominent advocate for change," Mr Bloxsom said.
"He brings both new energy and a new perspective to AUS-MEAT. He has impressed us with his alignment with our strategic vision and his grasp of the detailed fundamentals in our industry. He understands how important AUS-MEAT's integrity is to the food industry and its stakeholders."
Current COVID restrictions have slowed his relocation to AUS-MEAT's Brisbane head office from his farm near Canberra.
Earlier this year current AUS-MEAT CEO Ian King announced that he planned to retire from the company during 2021.
Mr King has led AUS-MEAT's operations almost since the body's inception, having left the New Zealand meat processing industry to become its second chief executive officer back in 1992.
AUS-MEAT chair Allan Bloxsom said Mr King's retirement would mark the end of an era – not only for AUS-MEAT, but for Australian food industries in general, particularly the red meat industry.
"Since he joined AusMeat almost 30 years ago, Mr King's leadership, clear thinking and dedication has been admired by all those he has worked with in Australia and around the world. We are very thankful for what he has done," Mr Bloxsom said.
"His ability to maintain the right relationships with industry and government, and his vigilant protection of AUS-MEAT's mission has resulted in worldwide admiration for the organisation and the AUS-MEAT language, and an era of unmatched trust in the integrity of the processes that deliver food from the farm to the consumer," he said.