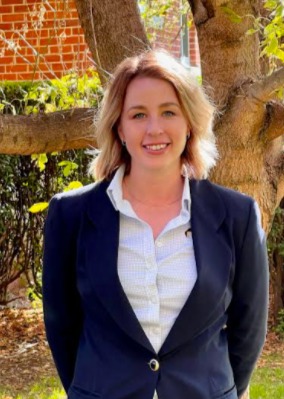 SHEEP Producers Australia has appointed deputy chief executive officer Bonnie Skinner to lead the business until a replacement is found for departing CEO Stephen Crisp.
Mr Crisp has been appointed as the chief executive of red meat industry regulator AUS-MEAT, replacing its long-serving operations head, Ian King.
Mr Crisp will finish at SPA on 15 October and start at AUS-MEAT on 18 October. Ms Skinner will take up the acting CEO role on 18 October.
Mr Crisp said the SPA board believes Ms Skinner's appointment will provide the essential consistency and stability needed for the next period while a recruitment process to appoint a permanent CEO, with a focus on leading the organisation to the next stage of growth and development is undertaken.
"The board believes that Ms Skinner, currently deputy CEO, with her extensive knowledge and experience in the sheep meat industry will ensure a smooth transition for members, stakeholders, and staff alike."
"I will be heading north to Brisbane and am looking forward to taking up the position of CEO of AUS-MEAT.
"I hope that my genuine passion for the sheep industry has been evident in my roles at Sheep Producers Australia over the past five years, and I want to thank the board and staff for making it an enjoyable and rewarding time," Mr Crisp said.
"In particular, I thank the board for their unwavering support of me and my growth as CEO."
Sheep Producers Australia will hold its virtual 2021 annual general meeting on Tuesday 23rd November 2021 from 11am to 2pm.