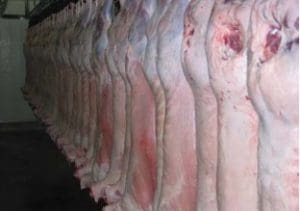 SHEEP meat producers will hear the latest outlook for Australian red meat in key international markets, including opportunities and challenges, at a Global Markets Forum event in Melbourne in March.
The Melbourne Global Markets Information Forum on March 9 for MLA and red meat stakeholders will include presentations from MLA international business managers on international and domestic market programs.
These presentations are expected to provide producers and the broader industry with valuable insights on emerging trends that will allow Australian red meat to remain competitive in a global marketplace.
MLA will also facilitate a session to include open discussion and feedback on programs. The Melbourne forum will run from 8.30am-12.30pm at the Parkroyal Melbourne Airport motel in Arrival Drive at the Melbourne Airport.
MLA said participants will be encouraged to ask questions and engage in discussion about the opportunities for red meat across global markets. MLA has offices and staff based in-market in key export markets to promote and grow demand for Australian red meat and to reinforce our position as a source of high quality product.
There will also be a Global Markets Information Forum focussing on the beef industry from 9am-4pm on Tuesday, March 14, at the Royal on the Park Hotel, Cnr Alice and Albert Streets, Brisbane.
To register your attendance at the Melbourne event click here.
To register your attendance at the Brisbane event, click here.
Source: MLA.