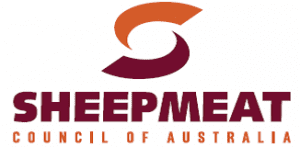 AUSTRALIA'S sheep meat producers have offered levy funds to ensure DEXA technology is available to all lamb and sheep AUSMEAT processing facilities who want to adopt it.
The Sheepmeat Council of Australia has asked Meat and Livestock Australia to investigate using producer levy funds to guarantee DEXA technology is rolled out to AUSMEAT sheep meat plants.
SCA president Jeff Murray said the council was aware of "discretionary" levy funds that might be made available for a DEXA roll-out, but could not name an amount.
"The board would be right behind making the thing work if we possibly can – it's a game changer for the sheep industry, I think."
Click here to get the latest Sheep Central story links sent to your email inbox.
Mr Murray said the SCA board was also calling upon the Australian Meat Processing Corporation to actively participate in financing discussions and jointly fund the fast-tracked rollout.
"I think it is a win-win for everyone if they do."
MLA has sought a formal agreement from the AMPC to jointly fund an accelerated roll-out of DEXA objective measurement technology across the red meat processing sector. The proposal would split the anticipated $150 million cost of installing DEXA units in up to 90 AUSMEAT facilities between the processing and production sectors.
Mr Murray said a recently completed AMPC and MLA co-funded independent economic assessment produced by Greenleaf, Miracle Dog Consulting and S. Williams Consulting, outlined $420 million per annum in potential benefit to the red meat industry from the full adoption of objective measurement technology. Modelling indicates that 65 per cent of this benefit will be shared between producers and processors from the measuring of lean meat yield, he said.
"In line with findings from the independent economic assessment, industry fast-tracked implementation of DEXA technology will enable scientific measurement of lean meat yield, increased feedback to producers and significant productivity gains for the processing sector to ensure our industry remains globally competitive.
"Given the substantial amount of value available to be unlocked for both producers and processers, SCA urges the AMPC board to co-invest in the fast-tracked rollout of DEXA technology," Mr Murray said.
"As recognised by EY in their Independent Review into DEXA technology, there is consensus in the sheep meat industry of the value DEXA technology can provide.
"The DEXA grading of over 1.5 million lamb carcases has demonstrated beyond reasonable doubt the enormous potential for this technology," he said.
"SCA's assessment of MLA's proposed funding model will ensure this potential is realised for the benefit of all sheep meat producers.
"The SCA board will use the information gathered by MLA to inform their decision-making in signing off on a funding model that does not affect planned R&D and integrity investments, before any rollout across the industry begins."
JBS Australia already has DEXA systems working on lamb processing in its Bordertown plant and on beef at its Dinmore abattoir. At Teys' Rockhampton plant DEXA is being installed for beef processing and some Single Energy X-ray Absorptiometry or SEXA systems have been installed for lamb at the Australian Lamb Company's Sunshine and Colac plants.
Source: Sheepmeat Council of Australia.