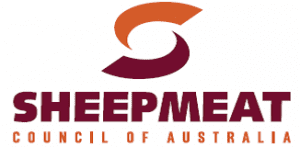 MOVES to formally change Australia's lamb definition could start early next year, after the Sheepmeat Council of Australia today launched a public consultation period on the issue.
The eight-week national public consultation period on the definition of lamb, among producers and meat supply chain members, will end on November 29.
After submissions and the results of an online survey are considered, the body set to supersede the SCA, Sheep Producers Australia, will evaluate a final report and determine an industry policy position in February next year, and release its final report in March.
Australia's AUS-MEAT language currently defines lamb as a female, castrated or entire male up to 12 months of age with no erupted permanent incisor teeth, whereas New Zealand defines lamb as a sheep under 12 months of age or which does not have any permanent incisor teeth in wear.
The SCA's Lamb Definition Consultation Paper said the proposed change of the lamb definition will allow for the eruption of permanent incisors, but without either incisor being in wear. The paper also outlines how the lamb language review is part of the introduction of meat and livestock specification language that is 'fit for purpose', allowing for supply chain alignment that generates price signals from consumers back to producers.
Western Victorian sheep producer and SCA director Michael Craig said the proposed change to the lamb definition made "logical sense".
"That's what I will be arguing around the table, but in terms of a timeframe, Sheep Producers Australia will make a policy decision in February next year."
He said there would also need to be legislative changes to change the AUS-MEAT definition of lamb. But depending on the result of the consultation, the survey and the Australian Meat Industry Council's position, he hoped there would be a pathway by next year.
"The first stage is getting producers and all of the stakeholders to have their say."
SCA chief executive officer Dr Kat Giles said the consultation and survey is open to all stakeholders in the lamb supply chain.
"We understand for some producers that having the signal of 'eruption is here, we need to sell off these lambs quickly' would make a huge difference to the production system in their enterprise, but for other producers it is probably not going to make a great deal of difference.
"That's why we need to hear from a diverse group of producers to ensure we capture all producers' views and concerns," she said.
A Holmes Sackett interim report on the implications of changing the definition of lamb to allow eruption of permanent incisors, but without either incisor being in wear found that harmonization with the New Zealand definition is thought to carry low risk with regard to market access, because New Zealand has access to all markets that Australian has access to.
Price cliff signal would help producers
Esperance sheep producer and chair of SCA's marketing, market access and trade policy committee, John Wallace, said the council has taken this long-running industry issue "front on in a full and transparent manner" by allowing all supply chain members from producer to consumer to have their say.
"I urge all producers and other supply chain operators to have a look at the consultation paper and get online and complete a short survey or provide a written submission to the independent consultant.
"Australia's sheep meat and lamb industry has hit its stride over the last couple of decades, growing over double in size, but a sticking point that has been a constant is a lamb definition that creates a price cliff," he said.
"The current definition means that as soon as eruption is evident, the animal becomes classed as mutton, and results in a lower price.
"The proposed change in definition provides a signal to producers, by allowing the eruption of permanent incisors but without either incisor being in wear," Mr Wallace said
"This signal would help on-farm decision making to sell lambs for many producers, but that doesn't mean it's the same for all producers, so we need to hear from everyone."
Industry needs to be 'on the same page' on lamb
Mr Craig said the industry needed to be "on the same page" about the lamb definition to guarantee it can move to a fit for purpose sheep meat and livestock language.
"The lamb definition discussion is one component of the work that sheepmeat council is considering as part of a broader review of the sheep meat language, but it's a critical point that's affecting some producers.
"Having the right language across all production systems through to the trade and consumer environment is crucial to ensuring producers get paid for the attributes that consumers value most" he said.
"Industry's got the potential to improve profitability over the next couple of decades with ongoing investment into objective carcase measurement and securing greater access to premium global markets."
Producers and anyone with an interest in the lamb definition can have their say until Wednesday November 29. The consultation discussion paper, background information and a link to the online survey are available on the SCA website www.sheepmeatcouncil.com.au/lamb-definition
Click here to read the SCA Lamb Language Public Consultation paper.
Click here to read the Holmes Sackett interim report.
Click here to do the online survey.
Source: SCA.