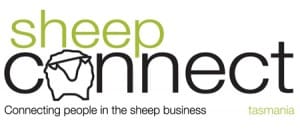 Increased interest in the latest sheep and cattle handling equipment will be satisfied with a range of practical demonstrations and industry speakers at a Tasmanian field day on April 30.
Sheep Connect Tasmania project manager James Tyson said the field day at the Campbell Town showground should provide producers a good opportunity to get a feel for what is available and make some informed decisions.
Mr Tyson said in the last 12 months there had been increased interest in improving labour efficiency with equipment.
"They don't hesitate to invest big dollars in equipment relating to cropping, implements and tractors, but sheep operations are historically been fairly low-capital operations.
"They are now looking at opportunities to optimise their systems," he said.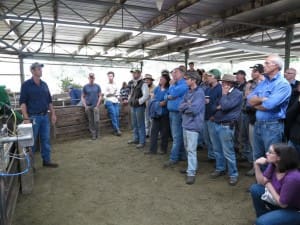 Sheep handlers will be demonstrated
More than a dozen companies will display equipment at the field day, which follows on from Sheep Connect Tasmania's successful 'Investing in sheep handling equipment' field day at Greenvale, Cressy in 2014.
The event will include demonstrations of sheep handlers, auto-drafters, jetting equipment, v-machines, and relevant cattle handling equipment.
Speakers will cover topics including low-stress livestock handling, yard design, cost-benefit analysis of equipment, labour efficiency, meat quality impacts of stock handling, and beef/sheep producer case studies.
Speakers on low stress stock handling and meat quality
Presentations include:
– Impacts of stock handling on meat quality (Mark Inglis, JBS)
– Fit to load livestock transport standards (Lyndon Iles, DPIPWE)
– Infrastructure investment decision considerations (Sandy McEachern, Holmes Sackett)
– Low stress stock handling (Graham Rees, Low Stress Stockhandling)
– Stock yard design (Joe Hoban, Proway)
Stock handling equipment demonstrations will be followed by open time for attendees to follow up with specific presenters or equipment exhibitors.
In collaboration with Making More from Sheep and More Beef from Pastures, the field day is on Thursday 30 April (one week before Agfest) at the Campbell Town showgrounds, from 9am – 5pm. Click here to view the flyer for further information including RSVP details.
Source: Sheep Connect Tasmania