WALCHA'S Shalimar Park Merino Stud has taken out the 2023 Grand Champion Fleece title at the Australian Fleece Competition in Bendigo with a 16.3 micron Merino fleece valued at $140.15.
It is the first time that the longtime supporter of the competition of the stud near Walcha, New South Wales, has been awarded the champion fleece.
The Australian Fleece Competition, in its 22nd year, is the largest fully measured fleece competition in the world, attracting 343 entries from 115 exhibiters.
The Grand Champion 16.3 micron fleece was entered in the Ultrafine Merino Stud Ewe or Wether class and scored 95.78 out of a possible 100 points.
Alison van Eyk from Shalimar Park said she was thrilled to win the Grand Champion Fleece in the competition.
"I have always dreamed of winning this award, but with so many outstanding fleeces each year, I didn't think it would ever happen.
"Shalimar Park has been exhibiting fleeces in this competition close to 15 years," she said.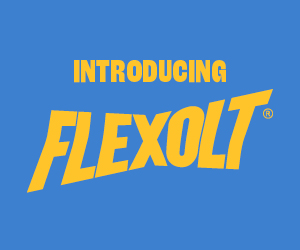 Last year's winners, the Hartwich family from Mt Challicum Merino Stud, Ararat, Victoria, continued their recent success in the competition by taking out the Reserve Grand Champion honor. Their 14.8 Extra Ultrafine Merino fleece scored 95.50 points, only .28 points behind Shalimar Park and was valued at $142.80.
Connorville Station, Cressy, Tasmania, won the Champion Commercial fleece with an 18.4 micron Superfine Merino scoring 91.80 points and was valued at $89.14.
JD & RE Humbert Pty Ltd, Kedleston Park, Victoria, were this year's winners of the Performance Class with a 17.8 micron fleece scoring 86.90 points, which caters for exhibitors shearing in six to eight-month cycles commercially.
The most valuable fleece in the competition was a 16.2 micron entry valued at6 $153.47 entered by the Glenburnie Partnership, Mt Agnes, at Walcha, NSW.
Exporter and judge Lou Morsh said that he was impressed with the standard of fleeces submitted.
"Being my second opportunity to judge the competition, the depth of quality was far greater this time I believe, and judging was more difficult.
"The champion fleeces were standouts in their field," Lou said.
Nutrien Ag Solutions wool account manager and Australian Fleece Competition convenor Candice Cordy, said the competition ran smoothly this year, and agreed the quality of fleeces was outstanding.
"Given the large number of moving parts that come together to make the competition a success, this year worked well.
"The support from exhibitors, as well as our generous sponsors, allows us to put together an event that we are all proud of," she said.
The competition is supported by 23 sponsors that offered $18,000 in prizes, with the Grand Champion fleece exhibitor collecting a $2200 travel voucher sponsored by Nutrien Ag Solutions and Elanco Animal Health.
Almost two thirds of the fleeces on show were donated by exhibitors to be auctioned at the completion of the competition, with all proceeds donated to a different nominated charity each year. Since its inception, more than $200,000 has been raised.
This year's nominated charity is Down syndrome Australia, that provide a range of support and services to people with Down syndrome, their families & supporters.
All competition fleeces were weighed and sampled for objective measurement (including length and strength), under standard procedures of the Australian Wool Testing Authority.
The competition is a joint effort by the Australian Sheep Breeders Association (ASBA), Australian Wool Testing Authority (AWTA) & Nutrien Ag Solutions and is run in conjunction with the Australian Sheep and Wool Show (14- 16 July, Bendigo).
To see the full competition results click here.