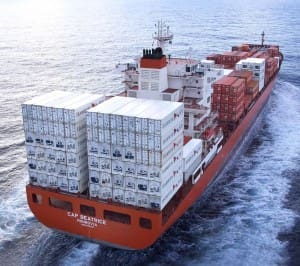 SUPPLY continues to limit Australia's mutton exports, but some countries are still willing to substitute lamb when sheep are short.
More trade earlier in the year meant mutton shipments in the year up to September were back just 9pc to 97,563 tonnes.
But with sheep slaughter in the year to August this year down 24 percent, Meat & Livestock Australia has reported that mutton exports in September fell 15 percent on the 2015 volume to 10,658 tonnes.
MLA said most of the September decline was a 19pc drop in shipments to China, Australia's largest mutton export destination, to 1587 tonnes, due to the supply restrictions, with the country's year-to-September totals easing 24pc on year-ago levels.
However, while mutton shipments have been lower, Australian lamb to China over the same time period has more than offset the mutton decline, and total sheep meat exports are actually up 1pc year-on-year, at 43,235 tonnes, assisted by lower volumes in cold store compared to the previous year.
MLA manager, market information, Ben Thomas, said China and other Asian markets often interchange into lamb when insufficient mutton is available.
"In some markets, like Australia, we look at lamb alone, but in China, there is a bit an interchange depending on how they cook and eat sheep meat – there is a fair bit of interchange that happens between mutton and lamb.
MLA said mutton exports into the Middle East also declined in September. Volumes to Saudi Arabia for the month declined 31pc to 751 tonnes and are 34pc below year-to-date shipment in 2015. September exports to the UAE declined 16pc to 588 tonnes; however, year-to-September volumes were less affected, back 2pc year-on-year. On the other hand, with trade having resumed to Bahrain, 629 tonnes were shipped during September, taking the total for 2016 to 5,972 tonnes, MLA said.
Mutton exports increased to other Asian markets during September; up 7pc to 1340 tonnes to Malaysia and 16pc to 927 tonnes into Singapore. Volumes to Singapore for the year-to-September period improved 7pc on last year, while those to Malaysia were back 1pc, MLA said.
Mutton shipments during September predominantly consisted of carcases, which made up 43pc of exports (4594 tonnes). Carcase exports lifted 2pc from September last year – mostly as a result of the resumed trade to Bahrain, MLA said.
Source: MLA.