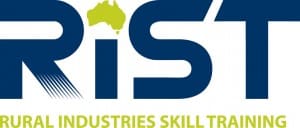 HANDS-ON farm activities will be the focus of a Careers in Agriculture taster day at the Hamilton RIST Centre on August 12.
More than 100 students from across south-west Victoria will attend the rural industries skill training centre at Mt Napier Road Hamilton to take part in a range of practical farm activities.
Regional Councils of Adult, Community and Further Education council member Louise Cameron said the idea of the day is to promote careers and options available to young people in agriculture.
Mrs Cameron said 105 Year 9 and 10 students have registered for the day and will rotate into four chosen activities for the day.
"This is the fourth year we have ran this, and every year it is getting bigger.
"This event is ran in partnership with the local LENN and Westvic staffing solutions," she said.
The activities the students will be involved in and the session delivers include: Woolhandling – Sophie Huf and Mark Purcell; shearing – Scott Perry and Nathan Lilley; cattle AI – Brad Pickford; working dogs and stock – Scott Mullins; calf rearing – Gaye Cameron; whole farm planning – Janet Sloane; wool testing – Dr Ralph Behrendt; stock classing – Craig Pertzel; fencing – Ian O'Connell; technology in agriculture – Dr Peter Balhors; Agronomy – Rylie Cherrey, Elders; post mortem – Dr David Rendell, Livestock Logic.
Source: RIST