AUSTRALIA'S largest fully family-owned meat processor Thomas Foods International has awarded a $10 million lamb boning systems contract to New Zealand's Scott Technology Ltd.
Scott announced to the New Zealand Stock Exchange yesterday that the multi-million dollar contract contract was to design and build a lamb boning system for TFI's Tamworth plant in New South Wales.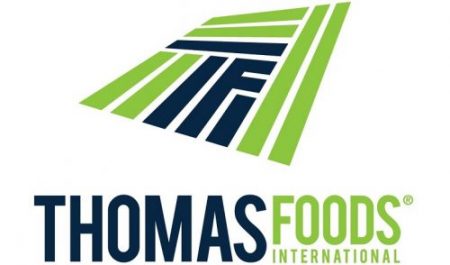 The Scott automated lamb boning system is already used at JBS Australia's Bordertown and Brooklyn plants. Two other large systems are installed at Australian Lamb Co's plants at Colac and Sunshine, VIC.
Scott said the significant $10 million investment by TFI will deliver improved product quality and increased yield of high value cuts. The system utilises advanced x-ray and vision technology to deliver a high accuracy of cutting, while also bringing significant developments in health and safety by removing much of the heavy cutting activities, the company said.
Scott chief executive officer John Kippenberger, said the company was proud to be partnering with TFI on the project, which utilises Scott's demonstrated capabilities in this area.
"Like many industries, the meat processing industry in Australasia and the United States continues to grapple with the challenges of improving worker safety while increasing yields, at the same time as struggling with major issues around labour availability.
"Scott's world leading automation and robotic systems provide a solution to these significant challenges facing businesses around the world," he said.
Scott said its lamb processing technology has proven its value at in 13 processing plants across Australasia.
The system is to be installed at TFI's Tamworth plant and will be designed and built from Scott's Dunedin facility, which is the company's centre of excellence for meat processing.
Boning system expected to be operating next year
A TFI spokesperson said the new boning system is expected to be operating around mid-next year.
"This is a significant and forward-looking investment in line with our company's continuous improvement program.
"By utilising this high level X-ray and vision technology, we expect to generate efficiencies, particularly around cutting accuracy that should ultimately be reflected in higher yields as well as quality benefits," the spokesperson said.
"We do not envisage any reduction in our workforce at Tamworth as a result of this investment, but expect the system will provide for an even safer working environment.
"We are currently investigating the suitability of similar technology as part of the Murray Bridge plant re-build in South Australia."
Link here to video of similar installation in Australia https://www.youtube.com/watch?v=76rsSvEGpvE