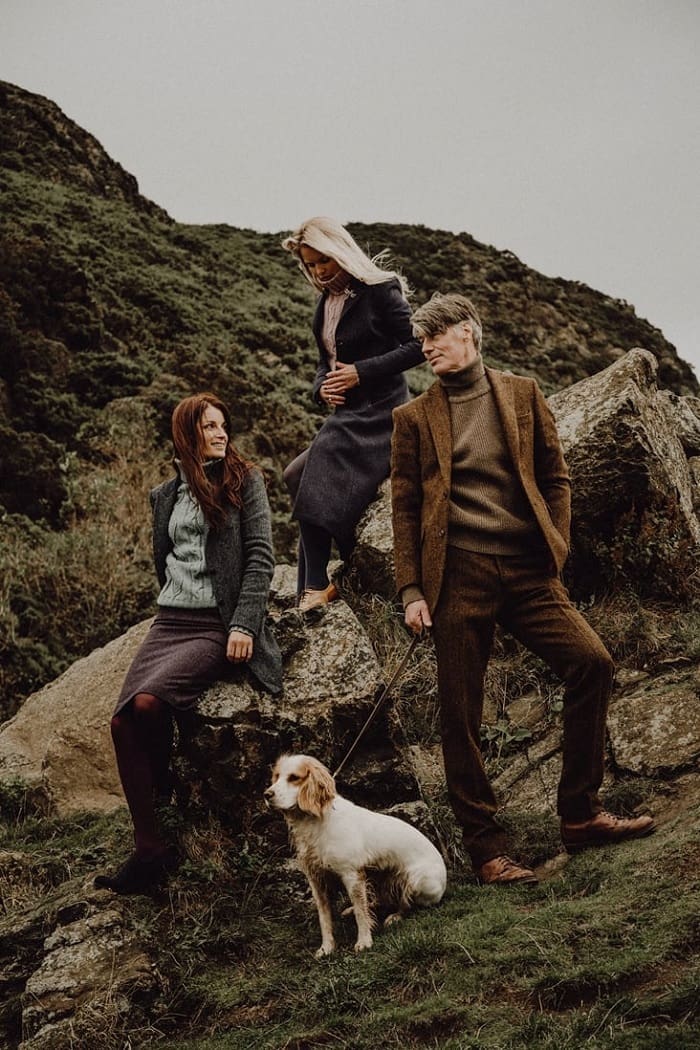 BRITISH farmers are being enlisted as fashion models to promote wool at the Royal Highland Show next month.
The farmer-owned marketing body, British Wool, is looking for people with an agricultural background to model for the Royal Highland Show taking place at Ingliston, Edinburgh, from 22-25 June.
The show it is Scotland's biggest outdoor event and agricultural show, attracting about 190,000 people. It is regarded as one of Europe's largest agribusiness shows and this year will host the world shearing and wool handling championships.
British Wool said models can expect to attend the prestigious four-day event, showcasing the best of British wool across a wide range of brands including one of the late Dame Vivienne Westwood's favourites, Harris Tweed, and Lochcarron of Scotland.
Those with a love of fashion and a link to farming are encouraged to come forward, with the lucky individuals selected to be cast to showcase outfits on the catwalk.
British Wool marketing director Graham Clark said the body is thrilled to be able to champion British wool at the Royal Highland Show, the pinnacle of the agricultural calendar in Scotland.
"This is a fantastic opportunity for people to model in front of thousands of people, wearing some of the most well-known brands in the UK.
"British wool is integral to our fashion and interior industries," he said.
"Consumers are becoming more conscious of sustainability when it comes to purchasing clothing, which is great to see, and brands have a responsibility to be transparent when it comes to the origin of their fabrics and materials.
"There will be exclusive special discounts at the show for people to shop their favourite British wool brands whilst supporting our British farmers."
A fashion parade will take place every afternoon at the Royal Highland show.
To be in with a chance, email [email protected] and include the following:
Your name, address, phone number
Your link to farming and or rural life
Your profile picture
Entries for fashion models will close on Friday 12th May.
Source – British Wool.