REFINING the sustainable balance between cropping and trade lamb production is the focus of Rabobank industry scholarship winner Alice Clark at 'Rivington' near Ardlethan, New South Wales.
The scholarship will enable Alice, 27, to attend the week-long Rabobank Farm Managers Program in February next year.
She is looking forward to the program's budgeting, business planning and communication components to help her analyse the sheep/cropping mix on Rivington.
Alice helps run the family's 2960 hectare Riverina broadacre cropping and its 1350-ewe trade lamb enterprise with her parents, Malcolm and Eliza, and brother, Hayden. She is working to "digitise the business to allow for easier access and analysis of data."
"I want to focus on becoming more knowledgeable in financial analysis and analytics to be able to continually review the percentage of each enterprise, rotations, inputs, infrastructure, capital, staff workload and future expansion."
She said managing crops, weed control, pasture management and sheep is a continual balancing act involving ongoing analysis of business status, staff workloads, inputs and returns to ensure the co-existence of cropping and lamb production.
The Clark family has run a sheep/cropping operation at Rivington since the mid-1930s, but Alice said she was continually learning new aspects. She returned to the family farm earlier this year after a stint on a large-scale farming operation at Moree. She also holds a Bachelor of Agriculture & Business from the University of New England.
"I am increasingly focused on planning and forecasting within the business and see the program as a fantastic opportunity to develop and refine these business skills," she said.
With canola prices sitting above $800 a tonne and trade lamb prices are also at historical highs, Alice admits she is always evaluating the relative value of both operations.
"I think that is something that you are continually looking at and it's something I want to get out of this course – learning about input policy, land values, return on investment, what percentages you should be running and what you should be focussing on."
Alice said the Rabobank program also focuses on skills that are required to overcome the major issues of environment and sustainability, succession growth and transition, and political climate and markets.
Alice is also involved in grower and industry groups to "create positive change in the grains and wider agricultural industry" and is looking forward to the networking component of the Rabobank program.
"Meeting people from different enterprises, but in similar situations, whether that is on the family farm or stepping up the corporate ladder, there is much we can all learn from each other," she said.
The scholarship program is funded by the Southern Queensland & Northern New South Wales Client Council in partnership with the Future Farmers Network. The scholarship is awarded to the FFN member who displays a clear ambition and desire to help the sustainability of their industry.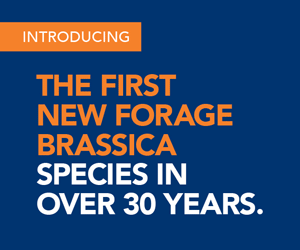 RaboClientCouncil chair for southern Queensland and northern New South Wales Stuart Armitage, said it was the second time the scholarship had been awarded. Alex Davies from 'Box Ridge' at Coonabarabran, won the inaugural award to attend the 2019 Farm Managers Program.
"The scholarship wasn't offered in 2020 due to COVID but we are delighted Alice will be able to attend the program in early 2022," he said.
Mr Armitage said the scholarship represented the client council's strong commitment to "support young people in ag" with Ms Clark chosen for her contribution to her farming business, community and industry organisations.
"Alice is highly committed to being a farmer and doing what she does really well, but has taken it a step further by helping and being involved in her community and various committees," he said.
"It is good if young people are involved in farming, but even better if they are also involved in the ag sector more broadly."
Mr Armitage said with the business of farming becoming more complex – with climatic, market and sustainability factors all at play – it is even more important for young people to develop their skillset to sell what we're doing and to get the story out to consumers.
The Rabobank Farm Managers Program covers topics including global trends in agriculture, business planning, financial management, leadership, people management and succession planning.
FFN director and secretary, Caitlin McConnel of 'Cressbrook' Station, Toogoolawah, said that ensuring longevity in agriculture is centred in the ability of individuals to evolve and adapt their businesses to withstand economic and climatic influences.
"Alice's desire to utilise her own self-development to not only evolve her business, but to aid and encourage others in the industry is demonstrative of FFN and Rabobank's mutual vision to support, educate and empower young people in agriculture."
Ms Clark said she was prompted to apply for the scholarship by others who had attended the program and with the content being "relevant to where I'm at in my career and where I want to go."
"Investing in your own knowledge and experience is the best way to remain a relevant, progressive professional in agriculture," she said, "as I look to gain as much experience as possible to work towards managing my own enterprise and give back to the industry".
The Rabobank Farm Managers Program will run from 27 February to 4 March, 2022, with farmers from around the country selected across a broad range of agricultural commodities.