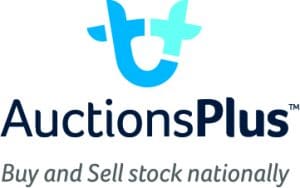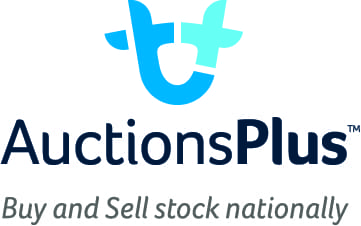 AUSTRALIAN sheep producers battling seasonal conditions continued to market large numbers of scanned ewes on AuctionsPlus last week.
Online sheep and lamb listings remained consistent with the previous week, with a total of 33,572 head offered, a fall of 433.
Clearance rates also dipped slightly from 80 percent back to 76pc. Scanned in-lamb ewes again made up nearly half of the total offering.
Merino ewes sold from $102 to $201 to average $144. The top-priced line from Woodstock, Newe South Wales were 2.5 years-old, weighed 58kgs and were in lamb to Poll Merino rams. Similarly, a line of 2.5 year-old Merino ewes weighing 62kgs at Molong, NSW sold for $200. The largest line offered was 612 Merino ewes at Talwood in Queensland that made $145. These ewes were in lamb to White Suffolk rams and range in age from 5 to 6 years, weighing 49kgs.
Scanned first cross ewes sell to $297
Scanned first cross ewes averaged $144, and sold from $136 up to $162, for a line of 4 year-old ewes in lamb to Ryeland rams at Woodside in Victoria. A small line of 61 first cross ewes weighing 65kgs at Lake Bolac in Victoria sold for $140.
Scanned in-lamb first cross ewe hoggets averaged $222 and made from $180 up to $297 for a line of 14-15 month-0old ewes, weighing 62kgs, at Spalding in South Australia. They were in lamb to White Suffolk rams.
Prices for non-station mated first cross ewes were strong, ranging from $205 to $212 and averaging $209.50. Scanned 4 year-old White Dorper ewes in lamb to White Dorper rams at Yanco, NSW, sold for $188.
Older Merino wethers in limited supply
Older Merino wethers remained in limited supply. A line of rising 4 year-old wethers weighing 45kgs at Bungendore, NSW, achieved the top price of $109. The largest line offered — 565 offer-shears wethers, weighing 35kgs at Yass, NSW — sold for $78. A line of Merino wether hoggets with a 4cm fleece and weighing 26kgs at Kapunda, SA, sold for $104.50 to a Victorian buyer at Hamilton, 540km away.
New season lambs sell to $128.50 online
A line 1250 mixed sex suckers last week made $76 to $128.50, to average $100. A line of 30kg, March/April '18 drop, Poll Dorset cross suckers at Goulburn made 428c/kg live or $128.50. A line of 27kg, March/April '18 drop, Poll Dorset cross new season lambs at Wyalong sold for 418c/kg or $113. A line of 700 new season White Suffolk cross lambs weighing 22kgs at Peak Hill, NSW, made 415c/kg or $91.50.
Store lambs sell to $121
White Suffolk cross lambs, Oct/Nov 2017 drop 38kg, 318c/kg lwt or $121, Woolomin, NSW
Poll Dorset cross lambs, July/Sept 2017 drop, 32kg, 345c/kg or $110.50, Great Western VIC
First cross mixed sex lambs, Oct/Dec 2017 drop,  37kg, 227c/kg or $84, Dirranbandi, QLD
White Dorper mixed sex lambs, Oct/Nov 2017 drop,  22kg, 295c or $65, Wilcannia, NSW
Source: AuctionsPlus.