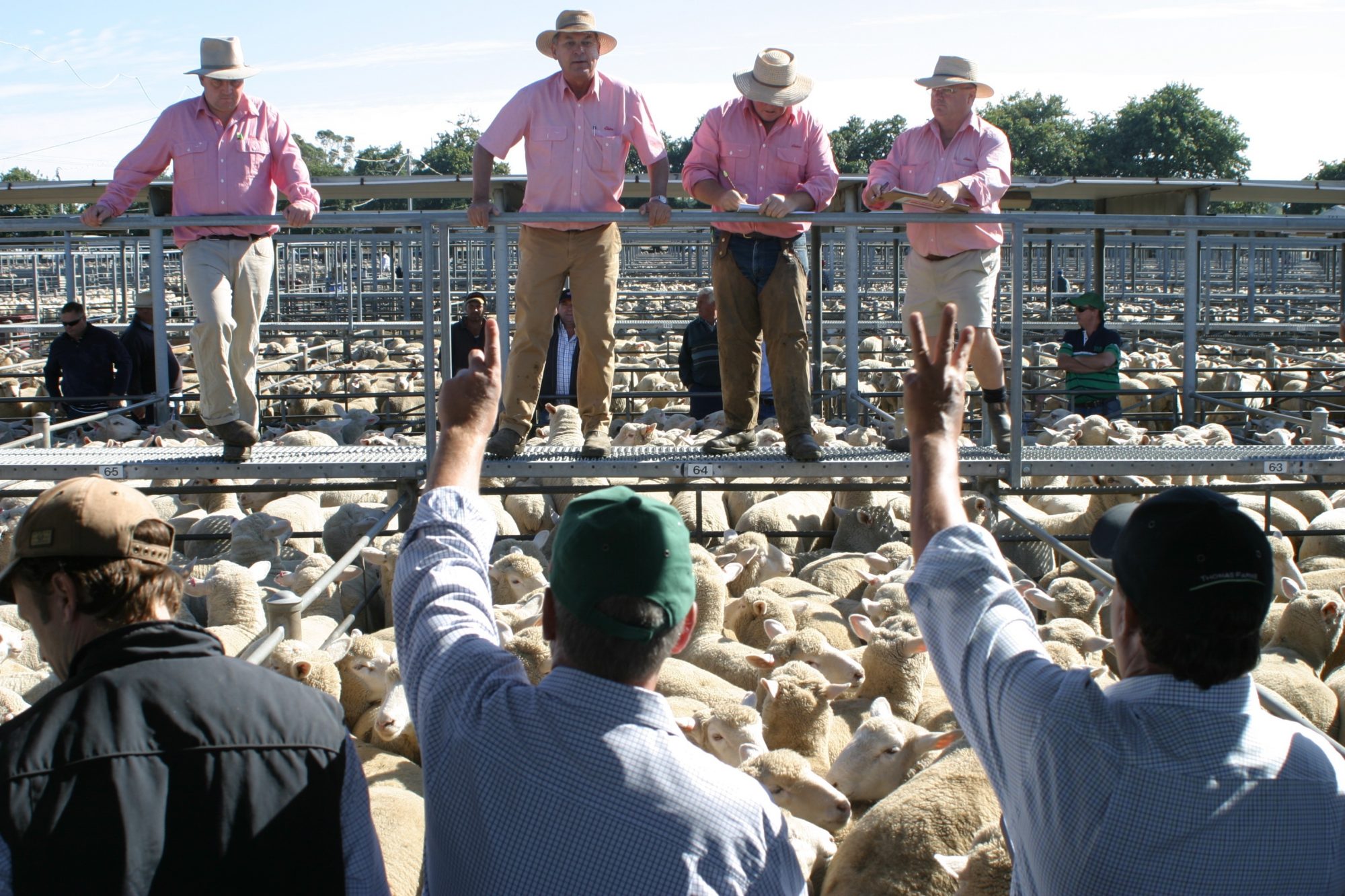 SALEYARD lamb prices are expected to drop as production increases in the next few years, but stay above historical average levels, according to the latest ABARES latest commodities forecast and outlook report.
The Eastern Trade Lamb Indicator is forecast to reach 762c/kg in 2018-19 before sliding to 665c/kg by 2023-24, while mutton prices are predicted to rise from 430c/kg to 505c/kg.
In ABARES March quarter 2019 report, analyst Nathan Pitts said 2018-19 saleyard lamb prices are forecast to increase significantly due to strong export demand, but then fall from 2019-20 to 2023 as production recovers, assuming a return to more average seasonal conditions.
He said strong demand from farmers for restocking and from processors for export is expected to keep lamb prices above historical averages.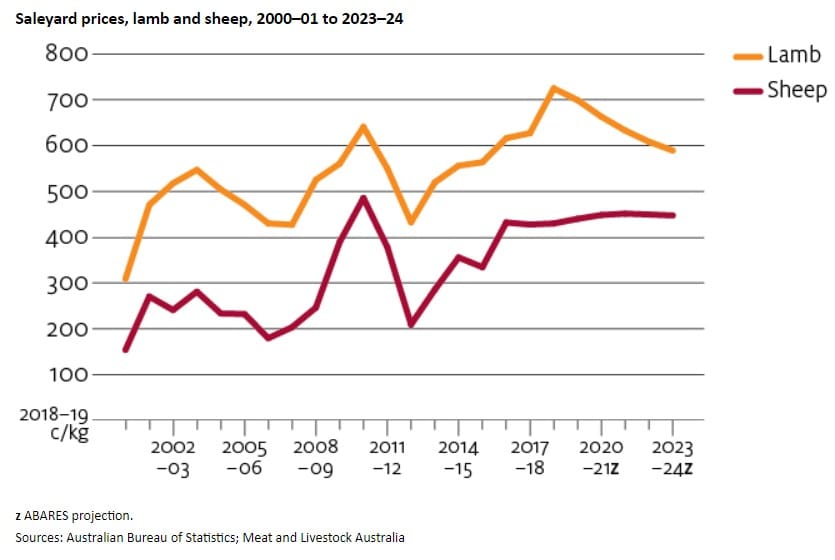 Mutton prices continue upward
Despite high sheep slaughter, saleyard mutton sheep prices in 2018-19 are expected to remain historically high as a result of strong global demand for sheep meat, Mr Pitt said.
"They are expected to remain high in 2019-20 and throughout the medium term.
"This is due to ongoing strong demand and lower Australian mutton production as farmers rebuild flocks in eastern Australia."
Total sheep meat production is estimated to increase in 2018-19 due to a higher sheep turn-off in the dry seasonal conditions, reducing the national breeding flock and resulting in lower lamb production in 2019-20.
Mr Pitt said the sheep flock is forecast to begin to recover in 2019-20 as graziers prioritise flock rebuilding by reducing turn-off. National flock growth expected to come from meat and wool producers, due to ongoing high prices for sheep meat and wool.
"However, high lamb prices will provide an incentive to maintain turn-off rates, extending flock expansion over the projection period to 2023-24," he said.
Click here for the latest ABARES sheep meat report.
Source: ABARES.