SOUTH Australian livestock producers will get tips on rebuild sheep and cattle numbers at a series of forums this week.
The livestock forums started at Naracoorte yesterday and will continue at Jamestown tomorrow and Kimba on Thursday.
Farmers attending the forum will hear from veterinarians and industry production specialists, including Nathan Scott (Achieve Ag), Jason Trompf (JT Agri-Source), Deb Scammell (Talking Livestock) and Sean McGrath (Millicent Vet Clinic) on business and production methods to assist in increasing livestock numbers.
A local farmer will also be on hand to share their strategies and experiences. The forums have been rescheduled after being postponed in July due to COVID-19 restrictions.
The event are part of the Marshall Liberal Government's $7.5 million Red Meat and Wool Program. Minister for Primary Industries and Regional Development David Basham said the forums were the result of an identified need from the livestock sector for guidance on rebuilding flocks and herds after being impacted by drought.
He said the government is committed to driving growth in the livestock sector and the industry partnership through the Red Meat and Wool Growth Program is aimed at accelerating that growth and supporting South Australian jobs.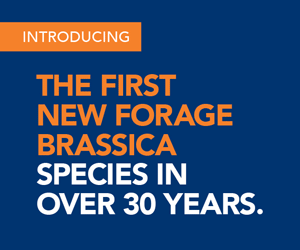 "These upcoming forums in the South East, Mid North and Eyre Peninsula not only provide an opportunity for farmers to consider strategies to increase their livestock numbers but is also a great refresher on optimising reproductive efficiency."
The Jamestown forum tomorrow will be held at Jamestown Town Hall from 8.45 am to 3.30pm
The Kimba forum on Thursday, 2 September, will be held at the Kimba Football Club from 8.45am to 3.30pm.
Registration for each forum is mandatory to assist with COVID-19 management and catering, to do so visit https://www.pir.sa.gov.au/livestock-forums/