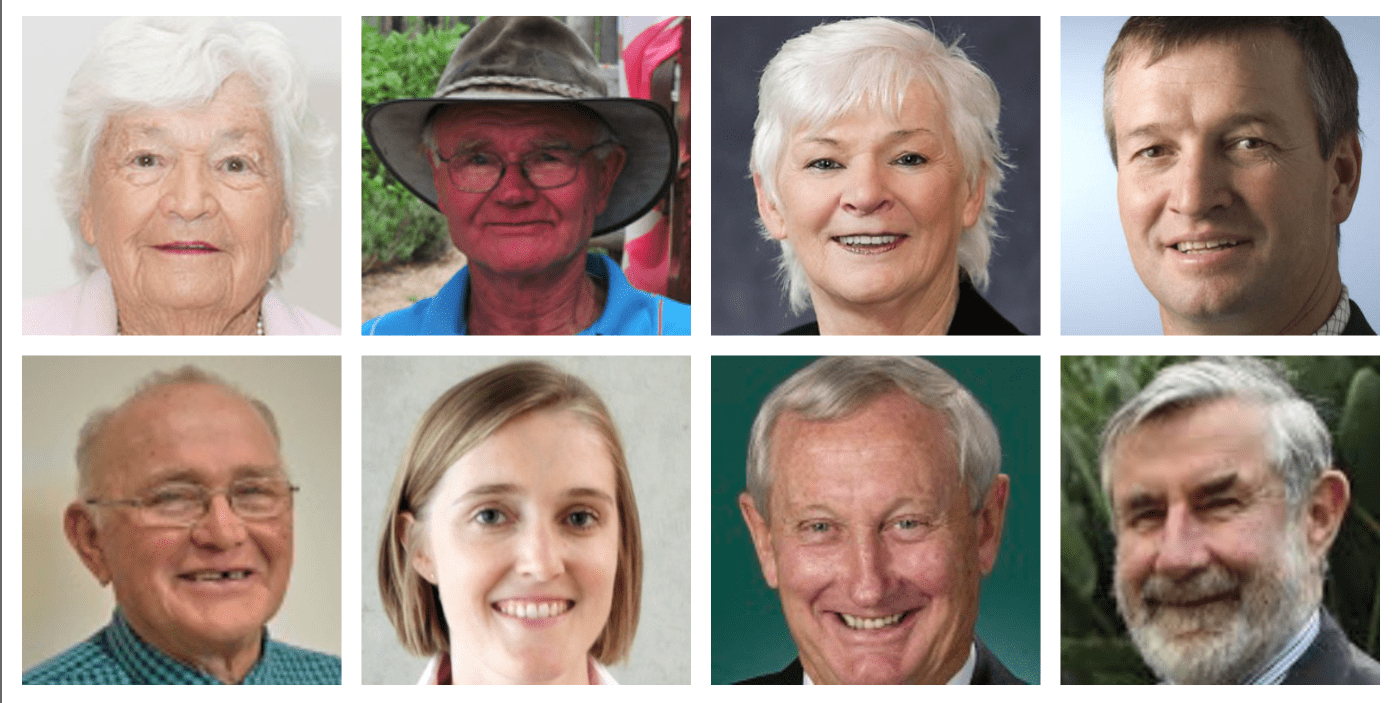 SEVERAL long serving industry representatives and thought-leaders in the beef, sheep and grain sectors have been recognised with accolades in the 2020 Queen's Birthday Honours List announced this morning.
Victorian farmer Allan McCallum from Kerang, who has extensive experience in the agribusiness sector, was named as an Officer in the General Division (AO) for his "distinguished service to primary industry".
Mr McCallum is a former deputy chair of GrainCorp Limited and a former Victorian Farmers Federation grains group president, and a former Chair of Vicgrain Limited.
He also currently serves as chair of Tassal Group Ltd, Australia's largest producer of Atlantic salmon, and is a director of medicinal cannabis company Cann Group.
His experience across production, processing, logistics and marketing has included roles on the board of Incitec Pivot Limited, and he is also a member of the Rabobank Advisory Board.
Former Royal Flying Doctor Service central operations chair David Hills from Melbourne has also been named an Officer in the General Division (AO) for his distinguished service to community health for people in rural and remote areas through aeromedical care organisations, and to business.
Roma grazier, industry leader and long-serving Federal member of Parliament Bruce Scott has been honoured as a member in the General Division (AM) for significant service to the people and Parliament of Australia and to the community of South West Queensland.
Mr Scott represented the vast western Queensland electorate of Maranoa for 26 years from 1990 to 2016, during which time he served as Minister for Veterans' Affairs in the Howard Government from 1996 to 2001 and Deputy Speaker from 2012 to 2016.
Before being elected to Parliament Mr Scott rose to industry leadership roles including president of the Queensland Merino Stud Sheep Breeders Association, president of the Maranoa Graziers' Association and president of the Australian Association of Stud Merino Breeders. He was a Nuffield Farming Scholar in 1983.
Grain Producers Australia chair Andrew Weidemann from Rupanyup in Victoria has been appointed a member in the General Division (AM) for his significant service to primary industry, particularly to the grain producing sector.
Mr Weidemann has previously served as Victorian Farmers Federation grains group president and has an extensive background with the leading-edge Birchip Cropping Group.
One of South Australia's best known stud cattle and sheep breeders and judges Graham Day from the Allendale Stud at Bordertown has been honoured with a Medal (OAM) in the General Division for service to the livestock industry.
Mr Day has been a highly successful of exhibitor of stud Poll Hereford cattle and White Suffolk and Poll Dorset sheep at the major Royal Shows around the country over a period of more than five decades, and is a widely respected livestock judge.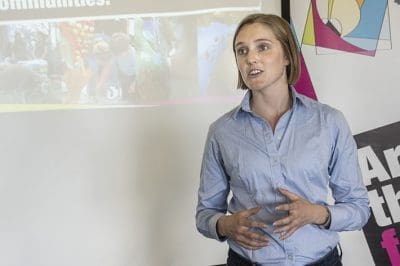 Joanna Newton. Picture: UNE
Dr Joanna Newton from Bentleigh East in Victoria also been awarded an OAM for her service to agriculture through scientific research.
Jo works as a research scientist in genetics for the dairy industry with Agriculture Victoria. In 2017 she won the Dairy Research Foundation's Emerging Scientists Award and in 2018 won the Leadership category in the Victorian Young Achiever Awards, received the University of New England's Young Distinguished Alumni Award and was included in the Australian Financial Review's "100 Women of Influence" List.
Her active involvement in the agricultural sector has included serving as inaugural Chair of the Youth Voices Leadership team and previous roles with the NSW Young Farmers Council. She dedicates a considerable portion of her spare time to speaking at schools and events, mentoring students and junior scientists and volunteering at agricultural shows.
Malcolm Seymour of Miling, WA, received an OAM for service to agriculture through roles with a range of associations, including the Royal Agricultural Society of WA and the WA Meat Industry Authority.
Professor of Agricultural Economics at the University of Queensland, John Longworth, was awarded an OAM for significant service to tertiary education, and to the agricultural sciences.
Professor Longworth is a former president of the International Association of Agricultural Economists and a fellow of the Academy of Social Scientists in Australia.
He has studied the Japanese and Chinese beef industries for more than 25 years. His benchmark book Beef in Japan in 1983 contributed significantly to unravelling the complexities surrounding the Japanese beef trade. More recently he has concentrated his attention on China, especially developments in the Chinese wool industry and the sudden emergence of China in the beef sector.
He has authored or co-authored five books on China, including Beef in China in 2001, co-written with Colin Brown and Scott Waldron, and has written over 120 research papers and reports on a range of topics including Australian wheat and meat marketing policy. Professor Longworth also served as a visiting professor at Kyoto University in Japan for six month on three separate occasions, and spent a year at the University of Chicago. He was raised on a sheep, wool and wheat property and, before becoming an academic, worked for some years as a wool classer (With acknowledgement to Beef in China).
Dr Kenneth Jackson from Forest Hill was awarded a Medal of the Order of Australia (OAM) for service to horticultural research.
Dr Jackson, a University of Queensland graduate, has worked as an agronomist and researcher since the 1970s and as a lecturer in UQ Certificate, Diploma, Degree and Post Graduate programs.
Industry roles have included acting director of the Queensland Horticulture Insitute, Gatton Research Station Vegetables program leader and chair of the Onion Industry Advisory Committee. In 2008 he was awarded the Reg Miller Award, the onion industry's highest honour, recognising people who have made outstanding contributions to the Australian onion industry.  He also served as a flood recovery officer in the Lockyer Valley following the devastating floods of 2010/11.
Long-serving rural financial counsellor and former NSW Woman of the Year Fran Rowe from Dubbo was honoured with an OAM for her service to the rural community of New South Wales.
Fran has been a long-time supporter of Rural Women's Network and is widely known as a strong advocate for rural women's issues. In 1984 she established a voluntary rural financial counselling service for farming families facing financial, which contributed to the model for the current national Rural Financial Counselling Service.
Also honoured with an Order of Australia Medal (OAM) was Pat Fennell from Mount Isa in Qld, for service to women's health in rural and remote Queensland.
With her husband Mark, Pat was for many years a grazier in North Western Queensland and a real estate agent in Mount Isa. A strong advocate for industry issues and rural health, she served on the board of Cattle Council of Australia and was Mount Isa branch chair of the Cattleman's Union. In 2015 Pat was named as a "Queensland Great".
Bulloo Shire mayor John "Tractor" Ferguson from Thargomindah has been recognised with an OAM for his service to local government, and to the community of the Bulloo Shire.
Born in 1951 in Broken Hill, NSW, "Tractor" grew up on various properties in the Channel Country, before commencing work as a grader driver with the Bulloo Shire Council in 1983.
In 1997 he started his own apiary business and has lived and worked in the region his entire life. In 2004 he was elected Mayor for the region.