FORMER Queensland Merino stud master of the year Kenrick Riley, a founding president of the Australian Campdraft Association, an ex-Cattle Council of Australia vice president and a prominent WA farm management consultant are among the agricultural identities recognised in the 2019 Queen's Birthday Honours List announced on Sunday.
Highly respected Queensland stud Merino breeder Kenrick Riley was recognised as a member (AM) in the general division for his extensive service to the livestock industry, and more specifically to the Stud Merino industry, the polocrosse community and the agricultural show movement.
Ken began his career as a jackaroo with Australian Estates at the Terrick Terrick Merino Stud at Blackall in 1946, and in a 50 year career rose to become one of Queensland's most respected Merino stud masters and sheep classers.
As a manager he oversaw the growth of the Gowan Poll Merino Stud from selling 35 rams per year to more than 1770 rams in a single year, making it the biggest poll Merino stud at the time in Australia. In the mid-1980's Ken was named the Queensland Merino Stud Master of the Year.
He worked as a sheep classer and consultant in Queensland's central west for more than a decade before relocating to Kojonup, Western Australia, in the 1990s with his late wife Margaret to be close to their grand children.
Ken was also recognised for his extensive contributions over more than five decades to the Blackall Show Society and Central Western Queensland polocrosse community.

Former Cattle Council of Australia vice president Robert (Bob) Barwell was named as a member (AM) in the general division for significant service to the beef cattle industry and to food biosecurity.
Mr Barwell, from Balala in NSW, has served on many industry committees including the Safemeat Executive Committee, working groups  for residue testing, HGP use and NLIS. He played a prominent role in the development of the CattleCare beef cattle quality assurance system introduced the 1990s.
A man credited with significant improvements to the productivity of the Western Merino industry, WA farm management consultant, James Robert (Bob) Hall, has been named as a Member (AM) in the General Division for significant service to the wool industry, and to the agricultural sector.
Bob is highly regarded for the role he played in helping to improve productivity in the wool industry, particularly through the adoption of objective measurement.
In a wide list of achievements Mr Hall has previously been the managing director of thee large syndicated farming operations running a total of 57,500 Merino sheep; was a foundation member of the Australian Merino Society and was instrumental in the founding of the first ram breeding co-operative.
In the early 1970s he developed local wool testing as a service to ram producing clients to extend the message of measurement and testing to all local ram breeders.
He is also a past member of the West Australian State Advisory Committee to the Australian Wool Preparation & Wool Harvesting Program in the 1970s and 1980s and helped to pioneer the introduction of comparative wether trials in Western Australia.
Bob has lectured widely throughout Australia on modern sheep husbandry, labour efficiency, sheep facilities, breeding and genetics. Lecture tours have been to New South Wales, Victoria, Tasmania and South Australia.
Richmond-based cattle carter Kevin Thomas (Mick) Pattel has been awarded a Medal (OAM) in the General Division for service to the livestock transport industry.
KAP Leader and Federal Member for Kennedy Bob Katter described Mr Pattel as a powerful, influential and civic-minded person who has supported a dozen organisations in the town. "And if he wasn't running them, his children would be," Mr Katter said.
Mr Katter said the award celebrated not only Mr Pattel but his whole family, who were pioneering drovers who founded Australia's livestock hauling industry in the 1920s.
Mr Pattel was instrumental in introducing volumetric loading, which reduced the cost of carting cattle by up to 20 per cent, and has been a prominent figure in the community and personally helped hundreds of people through tough times.
"The Pattels were the first family in Australia to put a wooden frame around the back of a truck and put contract mustering horses on the back. This completely changed the economics of the cattle industry in Australia," Mr Katter said.
"To bring cattle from the Gulf runs would take seven horsemen a week. The same could be done in a day by one man, with less cost and less damage to the cattle."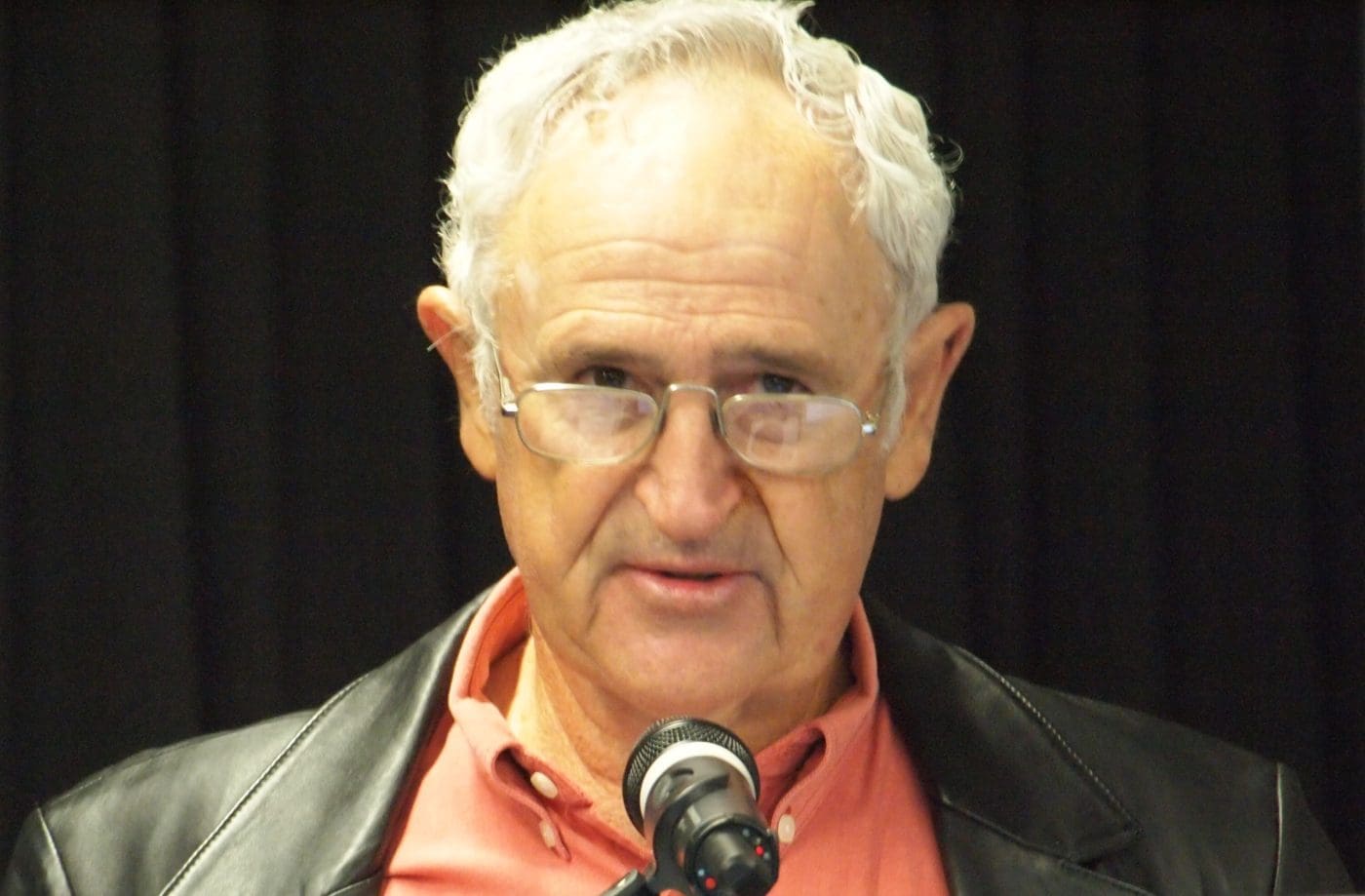 Well-known Queensland cattle producer and camp drafter Ashley McKay was also honoured with a Medal (OAM) in the General Division for service to horse sports.
Mr McKay was instrumental in the formation of the Australian Campdraft Association as its founding President in 1972.
Together with his wife Doris, he played a fundamental role in the success of the ACA during its early years chasing results and keeping the record books up-to-date all the while competing at every opportunity that presented itself.
"There is no doubt that without their hard-work, dedication & enthusiasm the ACA wouldn't be the organisation that we are all proud members of today," the ACA said in a statement congratulating Mr McKay.
Mr McKay has also been a vocal advocate for the rights of primary producers over many years, particularly through organisations such as Property Rights Australia and the Cattlemen's Union of Australia.
"There has rarely been a greater advocate for rural Australia and the cattle industry in particular, than Ashley McKay," PRA leaders Joanne Rea and Dale Stiller said in a combined statement on PRA's Facebook page.
"For many decades he has been at the forefront of government committees, large organisations, local organisations and start-up organisations.
"He was, and is, always in demand for his logical and concise thinking which he is able to present in a clear and succinct manner."
2019 Queen's Birthday Honours List recipients with connections to agriculture across Australia included:
Officer (AO) in the General Division
Dr Derek Byerlee, Orroroo, SA, for distinguished service to agricultural economics, particularly to sustainable development, poverty reduction and food security.
Originally from a South Australian sheep/wheat farm, Dr Byerlee has dedicated his career to agriculture in developing countries, as a teacher, researcher, administrator and policy advisor.  He has lived and worked for a total of 20 years in the three major developing regions – Africa, Asia, and Latin America.
After joining the World Bank in 1994, as a Lead Economist, over the period 1994-2003 he applied his experience of research systems to finding innovative approaches to funding and organizing agricultural research, including emerging challenges in biotechnology policy.
He retired from the World Bank in 2011 and has continued working with a number of international organisations with a focus on investment in agribusiness, large-scale farming and intensification and land use.
Member (AM) in the General Division
Professor Paul Hamilton Hemsworth, University of Melbourne, VIC, for significant service to agricultural science, and to animal welfare.
Emeritus Professor Ivan Robert Kennedy, North Ryde NSW, for significant service to higher education, particularly to agriculture.
Emeritus Professor Leslie Joshua Copeland, NSW, for significant service to agricultural science as an academic and researcher,
Medal (OAM) in the General Division
Audrey Drechsler, Sedgewick Vic, for service to agriculture, and to the community, which has included extensive service fo the Country Women's Association and Landcare.
Gary James Gooch, Bulahdelah, NSW, for service to the agricultural show sector
Timothy John Greiger, Renmark, SA, for service to the agricultural show sector.
Hunter Baillieu White, Mudgee, NSW, for service to the agricultural show sector, and to the community.