SOUTHERN Queensland's Churchill abattoir near Ipswich is looking likely to be resurrected as a dual-species lamb/beef plant, after being mothballed since 2017.
Originally developed by the Queensland Government as one of five public abattoirs across the state, Churchill was operated as a domestic-only beef abattoir for 18 years by a syndicate led by agribusiness identity Barry Moule.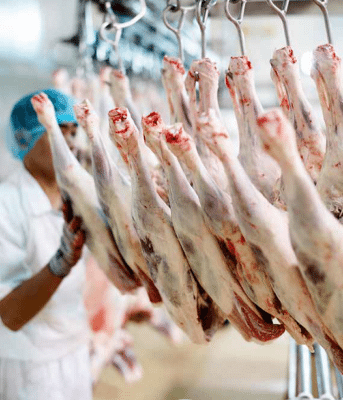 It's primary function was to provide a northern service kills for national supermarket chain, Woolworths, but the plant closed suddenly in September 2017 during a period of acute livestock supply shortage during herd rebuilding.
Attempts were made to sell the plant to Chinese interests over the following 12 months, but those discussions came to nothing.
This week, Mr Moule, managing director of Churchill Abattoir Pty Ltd, has revealed plans to re-develop the plant, including gaining export licenses and moving to dual-species operations, with backing from a large Middle Eastern investor.
Bahraini investment fund Food For All is involved in the 50-50 partnership with Mr Moule, with plans to export the offtake from Churchill to the Middle East. Food for All has had no previous investment in the Australian ag sector. The company has retail networks established throughout Bahrain and the Middle East. Some 95pc of all food consumed in the Middle Eastern Kingdom is imported.
Churchill's upgrade and re-opening plans have surfaced the same week that JBS Australia announced plans to put off about 600 staff at its Dinmore plant, not 40km from Churchill.
Contracts are understood to be in place for the sale of shares in the new business, and 'encouraging' discussions have been held with government regarding some incentivisation to help green-light the project. Blueprints for infrastructure development were also finalised, Beef Central was told.
Mr Moule said he anticipated that the agreements to proceed would be finalised within the next six weeks, with an operations start-date forecast to be four to six months after the business agreement is finalised. That would conceivably see a start to killing operations by mid-year, 2021.
"That timeframe is more than achievable," he said.
There is also a large potential domestic inventor in the wings, which may yet join the consortium, but cannot yet be named, he said. Mr Moule said service kill would be a part of the new business operations, with the rest of the offtake heading to the Middle East.
As part of the plan, Churchill would move from a domestic-only license to an export license, and become a dual-species plant processing lamb/mutton and beef. Lack of access to higher-value export markets, especially for certain items like offals, was widely seen as one of the contributing reasons for the plant's closure back in 2017.
Mr Moule told Beef Central the negotiations over the project had been undertaken over the past 12 months.
"We have done all the footprinting for the upgrade to take the plant to export level," he said.
Mr Moule would not speculate on throughput once the plant re-opens. But as an indicator, at times prior to its closure, Churchill was killing 550 beef a day, five days a week.
Initially, the plan was to process beef for three days each week, and sheepmeat for the remainder, but that might change over time. He said the beef kill would be quality-focussed, including Wagyu, rather than frozen commodity-type cow-beef.
He said there had always been a smallstock chain at the Churchill site, but this had not been used during his period of ownership. While some of the overhead gear had been removed and sold earlier, the tunnel was still intact, and the small chain could be re-activated with the addition of some motors and other overhead gear.
The plant had been properly maintained since its 2017 closure, and part of the facility had been leased to a wholesale company which used it as a small boning room and cold storage facility.
Exclusion fencing driving growing northern lamb and mutton supply
If the Churchill plant is re-activated as planned, it would be easily house the largest sheepmeat kill in Queensland. The only other contender, TFI's Wallangarra plant on the NSW border, has been closed for at least five years.
Mr Moule says the recent investment by graziers across southern and central parts of Queensland in exclusion fencing for wild dog protection had meant sheep numbers in the state were continuing to grow rapidly.
"Nobody has yet taken advantage at this point of the growing flock in Queensland, or northern NSW, from a processing perspective," he said.
"There's a massive and growing market there that is untapped at the moment. Producers are realising the benefits of exclusion fencing in the west, and more livestock producers are moving back into sheep," Mr Moule said.
"There is a growing supply of slaughter sheep and lambs which needs to find a home, and there is very little if any significant sheep or lamb kill in Queensland. We can be in a position to capitalise (in a livestock supply sense) on the resurgence in sheep and lamb production in western and central western parts of the state."
Food For All's local spokesperson Simon Prasad said Queensland Premier Annastacia Palaszczuk's 2015 commitment to wild dog cluster fencing in Western Queensland had rebuilt the Queensland sheep industry, and now the Churchill partners could start processing those sheep for export to the world.
"Churchill Abattoir has a proud Ipswich history going back to 1957, but now we're working with the Queensland Government to upgrade the plant to allow us to export high quality Queensland sheep to the world," he said.