THE US-based Animal Agriculture Alliance has released two reports detailing the interconnectedness of the animal rights movement around the world, as well as tactics targeting animal agriculture.
Founded in 1987, the Animal Agriculture Alliance is a not-for-profit organisation, established to bridge the information gap between farmers and food communities and to call out examples of misinformation about agriculture.
The alliance has published a graphic illustration titled the Animal Rights Extremist Web to demonstrate the extent to which animal rights groups are strategically connected in many ways, including personnel and financial support.
It has also released a new report titled Radical Vegan Activism in 2022 to put a spotlight on efforts to attack animal agriculture and the stated intentions of these organisations with quotes from leadership.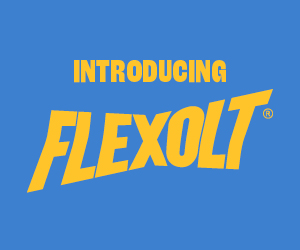 "No matter the animal rights extremist group or the tactics used, they all share the same goal of eliminating animal agriculture and taking meat, dairy, poultry, eggs, and seafood off of our grocery store shelves and family tables," said Abby Kornegay, manager, issues and engagement, Animal Agriculture Alliance.
"These reports succinctly detail those true intentions, the strategic efforts of the animal rights movement to further their agenda, and key tactics for the animal agriculture community to be aware of."
Nearly one-third of animal rights extremist attacks documented in 2022 targeted farmers and food workers, the Alliance says, putting them and animals in danger.
Documented direct actions to animal agriculture include:
95 vandalism incidents
70 stolen animals
60 criminal trespasses
10 arson cases
9 harassment and intimidation incidents
The Top 10 targeted countries listed int eh report are the United Kingdom, United States, Germany, France, Austria, Italy, Canada, Australia, Spain and Belgium.
"Extremists are getting ever bolder in their efforts against animal agriculture, and direct actions at the farm, processing facility, and retail store continue to rise," said Ms Kornegay.
"Farmers, processors, and the entire food supply chain are encouraged to implement security measures that protect against potential threats."
The Alliance says that in addition to demanding change through direct actions, animal rights groups are also attempting to force change through fundraising efforts which help fund their various efforts and campaigns.
It adds that the major animal rights groups included on the Animal Rights Extremist Web are major fundraisers and bring in more than $800 million in income annually.
Organizations like People for the Ethical Treatment of Animals (PETA) saw a dramatic increase in revenue between their previous fiscal year and current. In PETA's 2021 tax filing, total revenue equaled $68 million and according to its website, 2022 revenue equals $82 million, a nearly $14 million increase.
This week the Animal Agriculture Alliance (Alliance) has announced a new working partnership with the National Institute for Animal Agriculture (NIAA) in America, which it says will enable the two organisations to maximize areas of expertise to ensure sound scientific information about animal agriculture is being communicated effectively to key audiences.
As part of the working relationship, NIAA, a non-profit organization dedicated to providing programs to work towards providing solutions for disease, while promoting a safe and wholesome food supply, will serve as a resource on scientific research and technical expertise.
The Alliance, a non-profit working to safeguard the future of animal agriculture and its value to society by bridging the communication gap between the farm and food communities, will work to communicate the information to key audiences.
"The Alliance frequently fields questions from food brands, registered dietitians, media, and thought leaders on issues such as animal welfare, responsible antibiotic use, and environmental stewardship.
"This partnership with the NIAA will give us greater access to technical experts in these fields to ensure we're communicating accurate, science-backed, and expert-supported information to these audiences," said Hannah Thompson-Weeman, Alliance president and CEO.
"The animal agriculture community has an incredible history of progress – thanks in large part to advancements in science – and we're honored to continue spreading that message with the support of NIAA."
J.J. Jones, NIAA executive director, said the association has often served the animal agriculture community behind the scenes by convening experts and allies to explore, discuss, learn, and develop knowledge that fosters interdisciplinary cooperation and advances progress within the fields of animal welfare, animal health, and antibiotic use, among others.
"Working alongside our communications partners at the Alliance, we're positioned to better support the animal agriculture community in communicating science while combatting misinformation," he said.
The partnership will entail coordinating media responses on technical issues with third-party expertise, collaborating on the development and review of talking points, infographics, and other resources on topics such as animal welfare, antibiotic use and sustainability, and hosting regular joint issue updates with key stakeholders from each organisation.
Source: Animal Agriculture Alliance