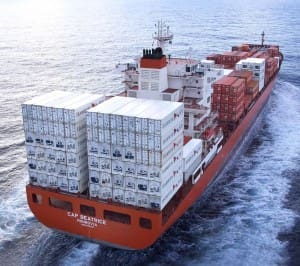 RELIGIOUS festivals have boosted Australia's live sheep exports in August to the highest level of any month this year, Meat & Livestock Australia has reported.
MLA said sheep exports in August totalled 228,500 head, with the religious festivals of Eid al-Adha (Middle East) and Korban (South East Asia) underpinning the strong demand. However, shipments were still back 3 percent year-on-year.
The single largest recipient of Australian sheep in August was Turkey, with just above 78,000 head shipped, MLA said. The last time Australian sheep were supplied to Turkey was May 2013 (ABS), with Turkey more commonly importing livestock from Europe and South America. In-market reports suggest the large consignment will be used for processing over the next few months.
Click here to get the latest Sheep Central story links sent to your email inbox.
Sheep exports for the calendar year-to-August now stand at 1.1 million head, back 9pc compared with the same period last year. Exports to Kuwait have accounted for 33pc of the total trade and shipments to Qatar have accounted for 33pc.
For the calendar year-to-August, sheep exports to Kuwait were just below 374,000 head, a 7% decline year-on-year, MLA said. Sheep exports to Qatar totalled 393,000 head for the calendar year-to-August, a lift of 8pc compared with the same period last year.
Demand for sheep meat in the Middle East remains strong, the result of increasing disposable incomes, urbanisation, growing expat population and a developing tourism industry. Demand in Qatar is also being driven by preparations for the 2022 Soccer World Cup; significant numbers of expatriate labourers from the sub-continent are working on large construction projects across the country which has seen growing demand for imported product.
Source: MLA.