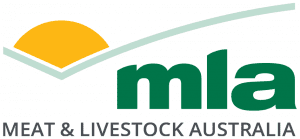 RED meat producers and industry stakeholders unable to attend Red Meat 2018 or Meat & Livestock Australia's annual general meeting in Canberra later this month will be able to tune in and hear the latest industry and market insights remotely.
Red Meat 2018 is the industry's flagship event, held in Canberra from 20-23 November. Proceedings across the four days will be livestreamed through the Red Meat 2018 website – https://redmeat.mla.com.au/watch.html
The event has a full program showcasing the Australian red meat industry, including marketing updates, digital technology insights, technology demonstrations, a business breakfast, a range of producer tours, a trade show, and the 2018 Meat & Livestock Australia annual general meeting.
The following sessions will be livestreamed for anyone to view:
Tuesday, 20 November: Global Markets Forum, 2pm – 5pm
Wednesday, 21 November:

Transformation Forum, 9.30am – 11am
Industry Forum, 1.00pm – 2.45pm

Thursday, 22 November : Digital Forum Day 1 (Hotel Realm session only), 2pm – 5pm
Friday, 23 November: Digital Forum Day 2, 8.30am – 3pm
MLA's 2018 AGM will be held on Wednesday, 21 November at the Hotel Realm in Canberra from 3.30pm to 5pm (ADST). Only MLA members can view the AGM, and those members who can't attend the AGM in person can watch the proceedings through a livestream online broadcast, however, pre-registration is required.
To watch the AGM online, MLA members must register before 5pm (ADST) on Monday, 19 November, through this link: https://register.gotowebinar.com/register/8144282032890420492
After registering, a confirmation email containing information about joining the AGM livestream will be sent.
At the AGM, MLA chair Dr Michele Allan and MLA managing director Richard Norton will report on the company's performance in 2017-18, as well as the company's priorities and issues for the industry in the year ahead.
The formal proceedings of the AGM will include consideration of MLA's accounts, the election of two director candidates to the MLA board as well as the election of one cattle producer nominee to the MLA Selection Committee. For more information about Red Meat 2018, visit www.redmeat.mla.com.au.
Source: MLA.