Latest listings on Jobs Central recruitment page:
Station Manager, Durrie – Hancock Agriculture
Customer Support Officer – via Rimfire Resources
Farm Manager, NSW – Yoorooga Estates
Farm Hand Traineeship, NSW – Yoorooga Estates
Animal Health Territory Manager – Elanco
Freight Logistics Planner – via Agricultural Appointments
General Manager, Piggery – via Rimfire Resources
Property Manager + Senior Farming Operator – Faulkner Farming
Commercial Excellence Lead – via Rimfire Resources
Chair, Mallacoota Abalone – via Rimfire Resources
Export Program Manager – via Rimfire Resources
Grain Accumulation Manager – via Rimfire Resources
Inventory Analyst – via Rimfire Resources
Click here to access these and other exciting meat and livestock supply chain jobs currently listed on Jobs Central.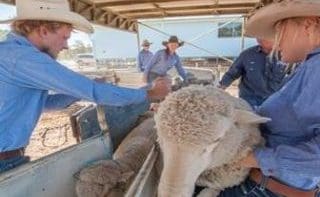 SOME lucky people are born to lead, with skills and values either instinctive, or instilled in them from an early age.
However, for the rest of us who don't naturally possess leadership qualities, thankfully there are methods and qualities to learn that can help anyone become a better leader.
Whether you are heading-up a small cattle operation or large red meat business, here are some traits and tips to help employers become more effective leaders to their staff.
Communication
Effective communication skills are required of any employer or employee, however a good leader will have outstanding communication skills.
A good leader will take the time to get to know their employees; including who they are as a person, what resources they need to properly do their role, and the level of support they need to achieve success.
Know how each individual team member contributes to the business's success and the overall big picture of the workplace.
Establish an environment of openness and honest communication; be a team leader who invites and listens to criticism and feedback.
Employees should feel comfortable being able to approach their superior and discuss any issues or ideas.
An effective leader should know their business inside and out and the first step towards this is having open and direct conversations with each and every staff-member.
Problem-solving skills
It comes as no surprise that an excellent leader must have strong problem-solving skills.
As a leader, the overall goal is to minimise the occurrence of problems, therefore a successful leader must be able to tackle them head-on and rationally work through the issue to eventually find a solution.
Rather than being thought of as a hindrance or distraction, problems should be learned from, and ultimately regarded as lessons learnt to help with future growth and development of an individual or business.
Inspiration and motivation
When asked who is a great leader, names that might come to the minds of many include Steve Jobs, Nelson Mandela, Bill Gates, Gail Kelly or Sheryl Sandberg.
They are all leaders who were/are successful, have broken through barriers and motivated others to reach new heights.
Inspirational qualities vary for everyone, however inspirational leaders in a workplace are generally those that carry-through on the message or work they are encouraging others to do.
They show integrity, are hard-working and want to drive growth and development in their employees and business.
A great leader needs to be able to create a vision of the future and motivate their employees to want to get there.
Employees should feel confident they can succeed under the guidance of an effective leader and want to be the best they can be.
Source: Meat Processors Pty Ltd