Latest listings on Jobs Central recruitment page:
Food Solutions Manager – Kilcoy Global Foods
Station Cook, Wondoola – AA Co
Farm Managers x 4 – via Rimfire
General Manager WA – Viridis
Project Manager, Farm Infrastructure – Viridis
Farm Manager & Assistant Farm Manager, Yupiri – Viridis
Farm Manager & Assist. Farm Manager, Tantanoola – Viridis
Head Stockman – Hilltop Meats
Stud Coordinator, NT – NAPCo
Pastoral Development Officer, WA – Noonkanbah Station
Click here to access these and other exciting meat and livestock supply chain jobs currently listed on Jobs Central.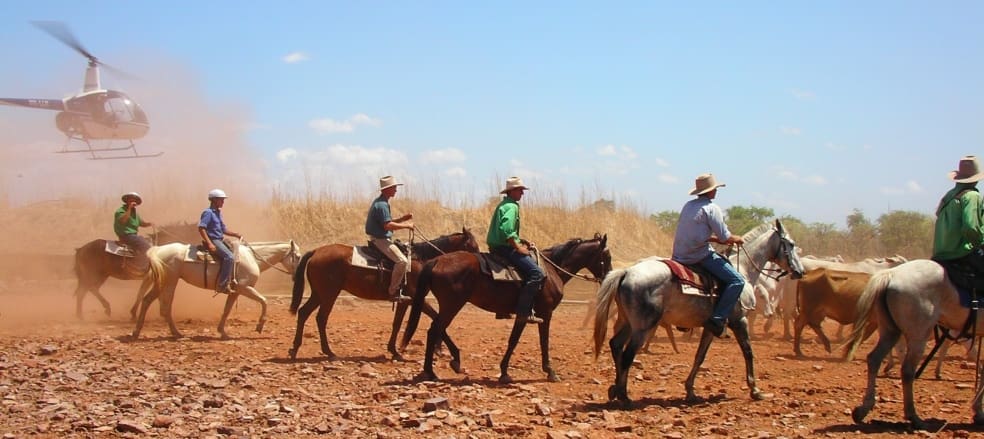 WHILE December is a time for Christmas cheer and holiday spirit, it can also often be one of the more challenging months of the year, with less man-hours to do work, a drop in employee productivity and potentially, a drop in employee morale.
So how can employers along the red meat and livestock supply chain make sure to keep their staff happy, engaged and productive during this festive period?
Plan in advance
To avoid your team rushing and feeling pressured to get work completed before Christmas eve, it is worthwhile planning in advance and working out the capability of your team and their workload prior to December.
Employers should bear in mind that some employees may have outside-of-work and social engagements therefore won't be able to or feel as inclined to stay late or work overtime.
Plan jobs or projects in advance and allow ample time for them to be achieved.
Manage the holidays
Some agribusinesses in the red meat supply chain may shut down over the Christmas/New Year period, but for those that do not, managers should be aware that the majority of employees will be vying for the same days off.
Employers should try and be as fair as possible when allocating holidays, and try and plan days off for staff ahead of time to avoid any confusion or resentment amongst staff.
Christmas cheer
To boost staff morale, employers can create a fun and festive atmosphere in the workplace.
This can be done through simple methods such as workplace food and drinks; secret Santa for staff; or cut some working days short.
These can be great ways to let staff unwind, bond and also feel valued by their employers.
Take care of small jobs
Some agribusinesses might find they have less work during the holiday period, therefore it can be the perfect time to carry out small jobs or tasks that get overlooked throughout the rest of the year.
This can include carrying out much-needed repairs and maintenance, QA reviews, audits or even conducting staff training.
This keeps staff productive and also allows for a more organised start to the year after holidays.
Give something back
It is a good time of year for businesses in any industry to give something back by organising a charity initiative.
This can include donating gifts to children's charities or collecting goods for food banks.
This not only puts things into perspective for employees, but can also make them feel a greater sense of pride and loyalty for the business as it shows a their workplace's corporate social responsibility.
Source: Meat Processors Pty Ltd.