Latest listings on Jobs Central recruitment page:
Chief Executive Officer (Red Meat Advisory Council)
Station Manager – Walhallow Station (The Walhallow Partnership)
Livestock Supervisor – Charlton Feedlot (Teys Australia)
Manager, Dubbo Regional Livestock Markets (Dubbo City Council)
Head Stockman – Walhallow Station (The Walhallow Partnership)
Sales & Nutrition Representative (Stocklick Trading)
General Manager – Processing (Thomas Foods International)
General Manager – Sales & Marketing (Thomas Foods International)
Senior Boning Room Supervisor (Kilcoy Pastoral Co)
Livestock Logistics & Operations Co-ordinator (Frasers Transport)
Night Services Manager (Kilcoy Pastoral Co)
Click here to access these and other exciting meat and livestock supply chain jobs currently listed on Jobs Central.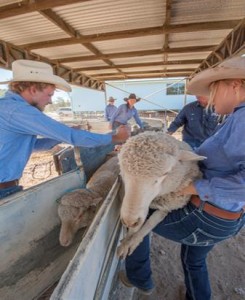 ATTRACTING the best job candidates is every employer's goal, however it's not always easy to find the top talent in the sheepmeat and wool industries.
Generally the most sought-after jobseekers can be a little pickier with their job interests and decisions. Therefore in order to attract them, employers need to put particular thought into how they attract, engage-with and recruit staff.
Here are a few tips on attracting top talent during the recruitment process:
Clear job description and application process
Make sure the job advertisement and description is clear, well-written and fully explains the responsibilities of the job being advertised.
If jobseekers are struggling to understand what the role entails and whether they are qualified, they will most likely move on without applying.
If using an online application process, make sure it all runs correctly and smoothly and isn't too convoluted for those applying.
Candidates with other options aren't likely to spend an hour navigating an application system if they are simply trying to upload a resume and/or cover letter.
Positive and transparent interview process
An employer should respect candidates from the beginning if they expect the same in return, and this means making the interview process as positive as possible.
Avoid cancelling an interview at the last minute without a genuinely important reason. Don't leaving candidates waiting past the scheduled interview time, and always pay proper attention during the interview with each candidate.
Transparency is also favourable for employers wanting to find the best talent.
Be upfront about the role, highlighting both the upsides and downsides, and be honest throughout the hiring timeline with regards to delayed decisions or an expected timeframe for a decision to be made and stick to it.
Positive workplace
To attract the best candidates, employers need to be worth working for.
This doesn't just mean offering competitive salaries or a host of added benefits, but also providing a positive workplace.
This will stem from effective management; positive communication between team leaders and their staff; providing a workplace where professional development is encouraged; employers who show their team they care; and a workplace that is generally fun and a positive place to be.
Source: Meat Processors Pty Ltd