Latest listings on Jobs Central recruitment page:
Software Technical Support Officer – eLynx
General Manager, Meat Processing – Agricultural Appointments
Ruminant Sales Manager, Key Account Manager – via Agricultural Appointments
Chief Financial Officer – Viridis Ag
General Manager East – Viridis Ag
SALRC Secretariat
Pen Riders + Livestock Hands – Lemontree Feedlot
Branch Manager – via Rimfire Resources
Community Manager, Agrifood – via Rimfire Resources
Road Train Drivers, WA – Road Trains of Australia
Farm Hands, Pinegrove and Grassdale – Mort & co
Chief Executive Officer, Grains Australia – via Rimfire
Head Stockhand + Stockhand – TVF Pastoral
Operations Manager, CVLX Ballarat – via Spinifex Recruiting
Warehouse Team Leader/Storeperson – Bainbridge
Commodity Trader/Sales Executive – via Agricultural Appointments
Territory Manager, Dairy – via Rimfire Resources
Asset / Operations Manager, Vic – via Rimfire Resources
Commodity Hand, Prime City – JBS
Pen rider + Leading Hand, NSW – JBS
Diesel Mechanic, Ag Machinery – via Agricultural Appointments
Branch Manager – via Agricultural Appointments
Stockfeed Account Manager – via Lucas Group
Feedlot positions, NSW – Ladysmith Feedlot
Key Account Manager, Western Vic – via Rimfire Resources
Feedlot Graduate, SA – Iranda Beef
Assistant Manager, Bindana Downs – Viridis Ag
Senior Station Hand/Leading Hand – Australian Country Choice
Farm Manager, WA – via Agricultural Appointments
Assistant Farm Manager, NSW – via Agricultural Appointments
Click here to access these and other exciting meat and livestock supply chain jobs currently listed on Jobs Central.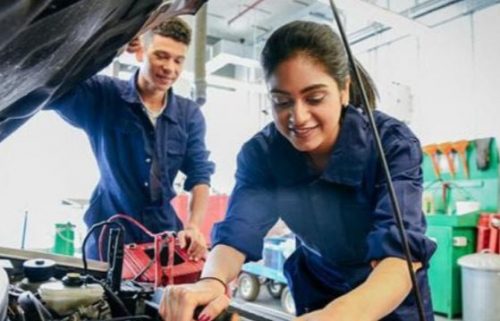 EVERYONE in the meat and livestock industry has worked with a disengaged employee or co-worker at some time.
They are easy to spot once you chat with them for a few minutes: they just don't care about whether the business succeeds or fails. Instead of helping the business grow, they're likely to be dragging it down.
What makes disengaged employees stand out? A disengaged employee can be difficult to define. They might be actively disengaged, spreading negativity and performing poorly. But, they might also just be doing the bare minimum, going through the motions without a hint of enthusiasm.
Here are ten signals to keep an eye out for that flag dwindling employee engagement:
Referral requests fail
Employees who aren't engaged aren't likely to refer candidates for open positions. If you're actively asking for referrals but have not received any, your employees may not be engaged enough. Actively disengaged employees might even use social media to discourage others from applying.
Employees don't really talk to managers
When employees trust their direct supervisors or senior management, they communicate their problems and ideas. If employees aren't engaged, you may notice that they interact minimally with management and when they do, they lack spontaneity and rapport. If employees seem to rely more on gossip than official announcements and guidelines, you could have a case of low engagement on your hands. If people don't express their problems to management, they're unlikely to solve them. They end up complaining and inflating issues, spreading frustration and low morale to their peers or team members.
Managers don't praise their team members
Why don't you ask your managers 'what did you do in the past month to reward or praise your team members?' If the answer is silence or hesitant, you might have an engagement problem. Employees who don't see their work being recognised are unlikely to be motivated or engaged. If your employees feel undervalued, managers might be facing problems too.
Employees complain consistently
Unhappy employees are unlikely to openly complain that their job has no meaning or that they'd rather be anywhere other than the office. But, they will also be the first to file all sorts of other complaints about their mangers, other colleagues or office conditions. These complaints aren't necessarily unfounded and should be investigated.
Employees spend too much time not doing their jobs
It's natural to see employees chatting briefly when coming in contact in the workplace. It's actually a good way to build team spirit. Problems arise when this kind of socialising and wandering becomes excessive. If employees spend too much time not doing their actual jobs, managers might be guilty. By assigning tasks that are unrelated to an employee's actual job or skill set, they're opening the path to low job satisfaction and engagement.
Employees are frequently late
This is a well-known red flag. Disengaged employees don't rush to work in the mornings. Most of the time, a delay of up to 15 minutes is excusable, especially if employees clearly try to make up for lost time. But, it's more serious if employees are very late, leave the office at random moments or take excessive lunch breaks. If an employee is a little late every day, they're not necessarily disengaged. They may lack time management skills, struggle with work-life balance, or have differences in culture. In these cases, training, flexible hours or working from home options could help.
Employees are frequently absent
Absenteeism is more serious than tardiness. Employees who don't come to work at all, or who take lots of random sick days are often just sick of work. And, if they seem to consistently ignore pressing deadlines and targets when requesting days off, they're clearly disengaged. Sometimes employees are only mentally absent. They come to work, but their minds wander.
Employees aren't trying to improve
Engaged employees see opportunities and seize them. They innovate, they volunteer and they improve processes. If you see your company or department lagging in these aspects, employees mightn't be engaged enough. Employees who show lack of initiative don't try to improve the way things are done. They don't participate in meetings, planning sessions or change initiatives and they rarely share their ideas.
Employees leave in high numbers
Some sectors in agriculture traditionally have high turnover rates. It all comes down to comparing your turnover rate with your industry and location average, or your company's turnover rates from previous years. Turnover rate changes may depend on many factors, but engagement issues are often to blame. It's important to know who leaves and why, to decide whether you have a healthy turnover rate. Exit interviews can help you understand potential engagement issues too.
Source: Meat Processors Pty Ltd – Managed Workforce