Latest listings on Jobs Central recruitment page:
Trainee farm manager (Agripath client)
Assistant farm manager, Alice Springs (NT Govt)
Technical officer, Alice Springs (NT Govt)
Plantation manager – WA (Agricultural Appointments client)
Territory sales manager – Vic & Tas (Rimfire client)
Stakeholder engagement & advocacy manager, Brisbane (Rimfire client)
Communications and event coordinator – NSW (Rimfire client)
Sales manager – Agribusiness (Rimfire client)
Financial controller (Gunn Agri Partners)
Orchard mechanic – NSW (Lucas Group client)
Reporting analyst, Albury/Wodonga – NSW (Rimfire client)
Pen cleaners, Grassdale feedlot – Qld (Mort & Co)
Groundskeeper, Grassdale – Qld (Mort & Co)
Chief operating officer – Horticulture (Rimfire client)
Branch manager, Emerald – Qld (Elders)
Overseer, Herbert Downs – Qld (NAPCo)
Click here to access these and other exciting meat and livestock supply chain jobs currently listed on Jobs Central.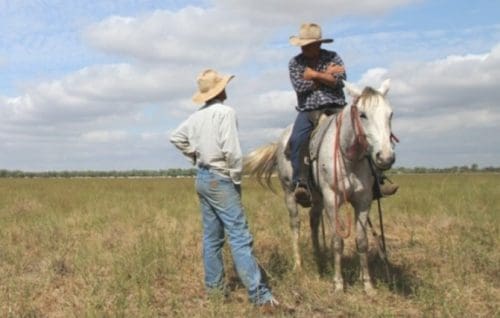 THERE'S a jobs boom in Australian agriculture as agribusinesses recover from the COVID pandemic and drought.
Hiring managers are frantically recruiting to meet the growing demand for labour and this often leads to the risk of employing inferior staff or poor performers.
Managers often find having a conversation with a poorly-performing employee difficult, but avoiding difficult conversations about work standards can demotivate other staff, so employers must tackle poor performance firmly.
Managers faced with difficult conversations about work standards and potentially litigious staff can tackle poor performance with the aid of the following points:
Communicate clear and measurable standards
Ensure that every employee knows the organisation's minimum standards for performance at work. Put in place clear rules, guidelines and performance standards.
Monitor performance
If the quality of a staff member's work is causing concern, a manager must gauge the individual's capability to do the job. This means monitoring and assessing the skills, ability, aptitude and knowledge of the employee in relation to their role.
Create a performance improvement plan
For poorly performing employees, a manager must be precise and explain exactly what the employee is expected to deliver and then agree a plan of action to lift the employee's performance to an acceptable standard.
Give feedback for early correction
Regular objective feedback is the key to modifying an employee's performance.
In giving feedback, a manager must "be friendly, but separate" and, in addition to the normal exchanges during the working day, it is important to meet regularly to discuss performance and to give and receive feedback.
Such meetings are useful for reiterating standards, providing relevant information and establishing agreement and expectations on both sides.
Allow sufficient time for improvement to take place
Allow the employee reasonable time, around two or three months is appropriate, to improve. Providing sufficient time also allows a manager to escalate to a formal process if the agreed standards are not met.
If the employee cannot meet the standard required and no further adjustments can be made to help them reach the standard, then dismissal may be the only option.
Don't be sidetracked
Some employees may respond to their performance being challenged by submitting a grievance citing bullying and harassment. When faced with this, many managers simply abandon the whole thing.
To avoid this, it is important to point out that a manager has a right and a duty to manage. The manager must be prepared to provide evidence of poor work performance and also ask why the employee thinks he or she is being bullied. Putting the onus back on the employee helps to hold them to account.
Remember, by setting clear standards the employer has less of a problem explaining to a tribunal why a dismissed employee was incompetent. Similarly, it is important to act as soon as an employee is not performing work to the required standard. Delaying or doing nothing may make the performance problem worse by reinforcing the incompetent behaviour.
Source: Agricultural Appointments.