Latest listings on our recruitment page, Jobs Central:
Manager, agribusiness, NT, ILSC – via LUCASgroup
Territory manager, western & central NSW, Datamars – via Rimfire Resources
Feedlot manager, NSW – P & J Harris & Sons
Working station manager, NW Qld, Avery Agriculture – via HRology
Farm manager, Armidale NSW – via LUCASgroup
Station manager, Goldsborough Qld – NAPCo
Junior station hand, King Island – TRT Pastoral Group
Wallumba Feedlot Qld – various positions – MDH Pty Ltd
Koojan Downs, WA – operations manager + feed mill manager – Harvest Road
Site manager, Mt McLaren – NQ Bulk Storage & Logistics
Project manager, WA – Department Primary Industries & Regional Development
To access Jobs Central, including full listings and job descriptions of these and other positions, click here.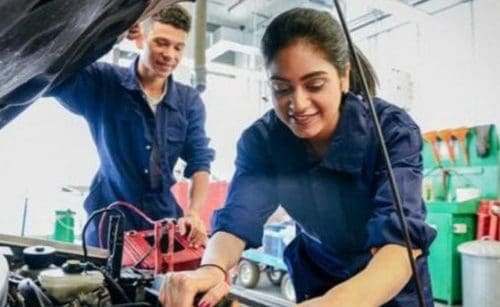 SPECIALIST recruiter Agricultural Appointments has laid seven tips for hiring in a candidate-deficient market.
Value proposition
Ensure that your company or business has a strong employee value proposition, and that this proposition is clearly communicated to prospective employees. This proposal could include support for learning new skills, an emphasis on work/ life balance, flexible hours, the ability to work from home, and a focus on health and well-being.
Proactivity
Be proactive, not reactive. In an agricultural jobs market where demand for specific skills exceeds supply, be mindful that the top candidates are likely to be gainfully employed and unlikely to respond to job advertisements (so-called passive candidates). If you wish to hire them, you must find ways to identify and communicate with them. If you don't have the necessary network to do so, hire a consultant who does.
Don't hesitate
Don't elongate the recruitment process by hanging out for the perfect candidate. if you have done your due diligence in seeking out candidates and have identified someone who fulfils, say, 80 percent of your position requirements don't hesitate – hire them! A drawn-out recruitment process with associated delays and poor communication may be taken by the candidate as being indicative of the future employment experience, and acting as a deterrent for future employment experience, and acting as a a deterrent for candidates, who will either lose interest or accept alternative opportunities.
Money, money, money
Don't haggle over remuneration. Be prepared to pay the market rate, commensurate with skills and experience.
Rethink the criteria
If candidates aren't meeting the requirements as described in your position description, rethink the criteria. It may be that you can hire a less experienced person while providing the necessary training and support to bring a candidate up to speed.
Look over the fence
When candidates lack relevant industry experience, try to identify potentially-suitable candidates with similar skillsets in other industries and leverage off their transferrable skills.
Working remotely
The COVID pandemic has taught us that with current and advancing technology and modern means of communication, many jobs can be effectively performed remotely – at least for a proportion of the time. Considering candidates with the relevant skills and giving them the option to work (at least, partially) remotely may deliver more candidates who can fulfil the position requirements. Workplace flexibility and increased autonomy are powerful tools to attract talent in the modern world.
Companies at the more progressive end of the spectrum have realised that the current talent shortage is a problem that is unlikely to be fixed any time soon. Instead, they recognise the need for long-term planning to address it. Skills audits can be a valuable tool to identify where a company may be exposed to risk from the potential loss of key personnel (whether due to resignation, retirement, or death) and to gauge the likelihood of sourcing such skills from the market.
Businesses can minimise risk, once identified, by developing graduate programs or training and creating succession plans to minimise the need to go to market.
Source: Agricultural Appointments