Latest listings on our Jobs Central recruitment page:
On-site supervisor (AWX)
Membership Officer (Australian Cattle Vets Association)
LAMBPLAN Development Officer (MLA)
Meat Quality Assurance Officer (Argyle Prestige Meats)
Beef and Lamb Slicers and Boners (Argyle Prestige Meats)
Trade Director/Technical Market Access (AMPC)
NT Livestock Buyer (Austrex)
Livestock Sales Representative (Primaries)
Click here to access these and earlier recruitment listings.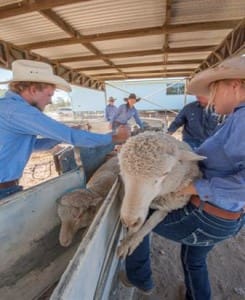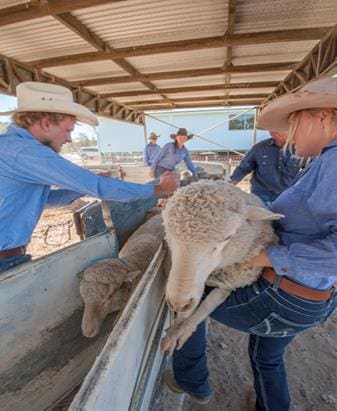 ANY agribusiness owner knows the people in the company can make or break the business's success. And one of the most important challenges they face on a daily basis is managing and motivating their staff.
What can managers do to motivate employees? The reality, when thinking about how to motivate employees, is that employees are already motivated – they are motivated to come to work every day to get the job done.
So the challenge is to figure out how to tap into that motivation to accomplish work and company goals. Fortunately, managers can control the some key environmental factors necessary to motivate employees.
The most significant factor any manager can control is his or her relationship with each member of staff.
The second most important factor in a manager's ability to motivate employees is creating a work environment and company culture that fosters employee motivation and engagement.
No matter what climate your business provides to support your ability to motivate employees, you can – within the perimeters of your areas of responsibility, and even beyond – create an environment to motivate employees.
So what works and what doesn't when it comes to motivating your team?
Employees may not need a pay raise as much as they do personal recognition from their manager for a job well done. It can be as simple as showing your employees that you support and appreciate them.
Here are seven key actions you can take today to motivate and keep your employees motivated.
Catch up regularly
The key to getting the most out of employees is regular catch-ups, whether formally or informally. We believe that it is important to recognise achievements of individuals and the company on a regular basis. Business is all about integrity and you can't fake that, you've got to live it. You can't do everything on your own, so you have to share the rewards and also the pain.
Give them experience
Give them the chance to learn. This means your employees are constantly learning new things, which keep them interested and engaged. The approach can pay off, with some employees even moving into new roles within the business based on the new skills they've picked up.
Allow them to 'own' something
Allow employees to feel a sense of ownership of their work. This can be achieved in a flat management structure, especially if you want your staff to feel empowered to make their own decisions and thus be accountable for them. And it results is more committed and driven employees.
Keep them in the loop
Don't underestimate the power of sharing information with staff. It is critical that employees understand the impact they have on the business, in a good or bad way.
Share with them information as to what their contribution means to the company vision and provide guidance and opportunity for autonomy. Not all will rise to the occasion but the good ones will just thrive and get better.
Make sure they have what they need to get their work done
You will get more out of your employees if you provide them with the right equipment and facilities. Think of the tools your employees need to be the best they can in their job – the right vet crush or branding cradle, an appropriate computer or extra monitors, a comfortable chair, great coffee are just a few things to consider.
Trust them
You get the most out of your employees by not watching their every move. The best way to motivate staff is to allow them to do their role and not look over their shoulder all the time. Let them know that if they need you, you're there in person, on the phone or via email, but otherwise try not to interfere in what they do and back them to make the right decisions.
Have fun
Have fun and share that fun with the wider company. Whether it is Friday night drinks or day out of office doing activities, lightening the mood can be a great way to de-stress in the workplace. No matter what is going on within the company or level of individual workload, you still need to break occasionally to celebrate the week and enjoy each other's company. Celebrate successes of the company, the department, and the individuals in it. Take time for team and morale-building meetings and activities.
If you provide the opportunity for employees to continue to develop their skills and abilities, they will be motivated to continue to strive in the company. Employees want to continue to develop their knowledge and skills.
Source: AWX Agri – Partners in People.