Latest listings on Jobs Central recruitment page:
Policy Manager – AMIC
Agronomist, NSW – Delta Ag
Farm Manager, Regional VIC – via Rimfire Resources
Maintenance Manager – Wodonga Abattoir
Sales Manager, Melbourne – via Rimfire Resources
Head Stockman+MC Driver, Lake Nash-Georgina Pastoral
Machinery Operator, Wylarah – AA Co
Farm Manager, Phoenix Park – Hancock Prospecting
Managing Director – via Rimfire Resources
Station Manager, Cluny – Arrabury Pastoral
Farm Overseer, Binda – Arrabury Pastoral
Operations Manager, Feedlot – Harvest Road
Farm Manager, Goonoo – AA Co
Livestock Admin Officer, Toowoomba – Mort & Co
Click here to access these and other exciting meat and livestock supply chain jobs currently listed on Jobs Central.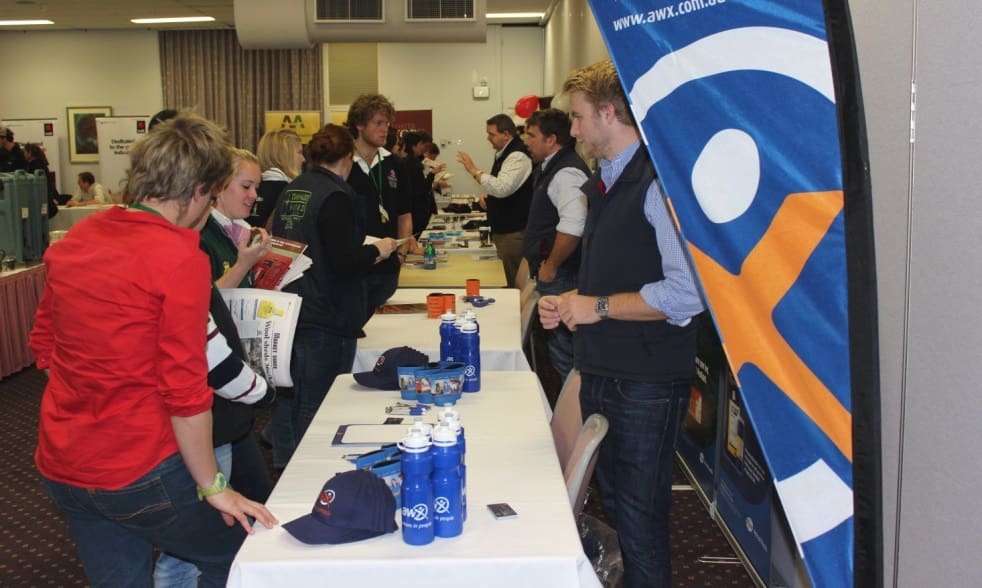 A CAREERS expo being held as part of an upcoming Australian Intercollegiate Meat Judging conference and workshop in Rockhampton will be used to project the meat and livestock industry as an attractive career path option for young undergraduates.
Along with conference sessions and a meat judging competition, the Central Queensland event will feature a careers workshop and networking evening on Friday 26 April – a great opportunity for northern beef agribusinesses to recruit bright young graduates who are preparing to enter the workforce.
The ICMJ network already holds a similar regular annual event in Wagga Wagga each year, which has proven to be a popular recruiting-point for big pastoral companies, feedlot operators, beef and lamb processors and other agribusiness employers. As an example, through her participation in the Wagga event last year, CQ University student Dana Walkington landed a job with Teys Australia in Rockhampton.
The addition of a second similar conference and expo in Rockhampton for the first time this year is designed to spread the exposure to more students and prospective industry employees in more northerly parts of Australia.
The 2019 Northern Beef Conference and Workshop will be held from 25-27 April at CQ University and the Teys Australia Lakes Creek (Rockhampton) processing plant.
The conference will aim to:
Equip attendees with better knowledge and skills specific to northern beef production and associated meat quality and attributes
Highlight carcase characteristics of northern beef breeds and resulting meat quality
Raise awareness of career opportunities & create linkages with future employers across the northern beef supply chain
Better align with the objectives of institutions and businesses in the north, as well as reducing travel distances for northern students and young industry professionals to attend.
Companies seeking more information or wanting to participate in the careers expo should contact Simon Kensit on 0419 299 807 / [email protected]