Latest listings on Jobs Central recruitment page:
AuctionsPlus positions (AuctionsPlus)
Domestic Sales Manager, Southern (JBS)
Horticultural Manager (Minderoo Group)
Assistant Farm Manager (Minderoo Group)
Farm Hand (Blenheim Grazing)
General Manager – Grains Industry (Rimfire client)
Livestock Supervisor – Beef City (JBS)
Livestock Hand – Lairage Team (JBS)
Station Manager – NT (Northern Livestock & Agriculture)
Station Manager – Stirling Lotusvale (Anna Brown Recruitment client)
Stationhand – Strathbogie (Strathbogie Pastoral)
Management opportunities – Myola feedlot (Bindaree Beef)
Click here to access these and other exciting meat and livestock supply chain jobs currently listed on Jobs Central.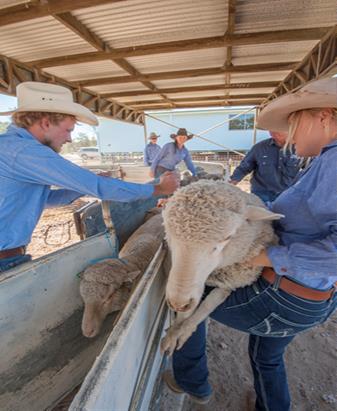 THE total number of online job advertisements for employment in the rural sector grew again in 2016, an agribusiness update issued by recruitment specialist Rimfire Resources says.
Within 2016, the Rural Jobs Index compiled by Rimfire recorded 30.75 percent more online job advertisements than 2015, while 2015 saw 12.79pc more online jobs recorded than the year before.
This most recent two- year period of growth in online jobs ads came come after four consecutive years of decline (see graph below).
Total rural sector online job advertisements
High, and in some cases record commodity prices across major sectors including beef, grains, sheepmeat and wool over the past two years is a strong underlying reason for the growth in employment, together with a return to better seasonal conditions in some areas since the drought years of 2013-14.
Greater profitability through commodity price rises has triggered a response in recruitment and business expansion across the rural sector.
In 2016 the sectors of production (management and non-management), processing and manufacturing, and grower groups were responsible for largest numbers of online rural sector advertisements. Most of these sectors have also experienced the greatest percentage increase in online job advertisements from 2015 to 2016.
Job advertisements by sector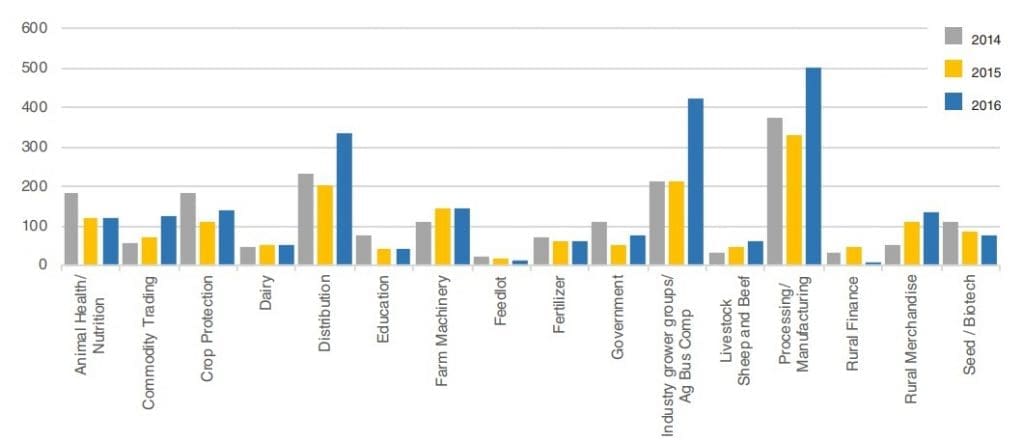 On a seasonal basis, the largest numbers of online job advertisements were recorded during November, followed by August and July.
Seasonality of job advertisements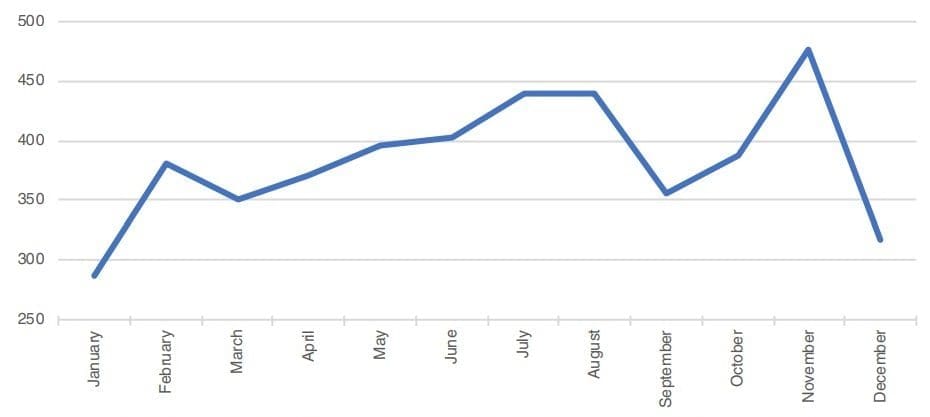 When comparing 2015 figures to 2016 figures an increase in the total number of online job advertisements was seen across all states.
State breakdown

Source: Rimfire Resources