Latest listings on Jobs Central
Chief Executive Officer (Australian Meat Industry Council)
Feedlot staff, livestock hand (Gundamain Feedlot)
Project Manager (S.Kidman & Co)
Feedlot Manager (Kylagh Cattle Co)
Lecturer – Animal Production & Science (Murdoch University)
Maintenance Supervisor – Feedlot (Teys Australia)
Alexandria Station positions (North Australian Pastoral Co)
Penrider & Stockperson (Stanbroke)
Associate (Bush Agribusiness)
Bore Fitter – Water Resources (Australian Agricultural Co)
Property Positions – Kimberley Region (Argyle Cattle Co)
Operational Manager, Charters Towers (The Brook Station)
Senior Stockperson – Feedlot (North Australian Pastoral Co)
Stockperson / Pen Rider (Ravensworth feedlot)
Feedlot positions (Rangers Valley)
Resource Development Officer (Livecorp)
Click here to access these and other exciting meat and livestock supply chain jobs currently listed on Jobs Central.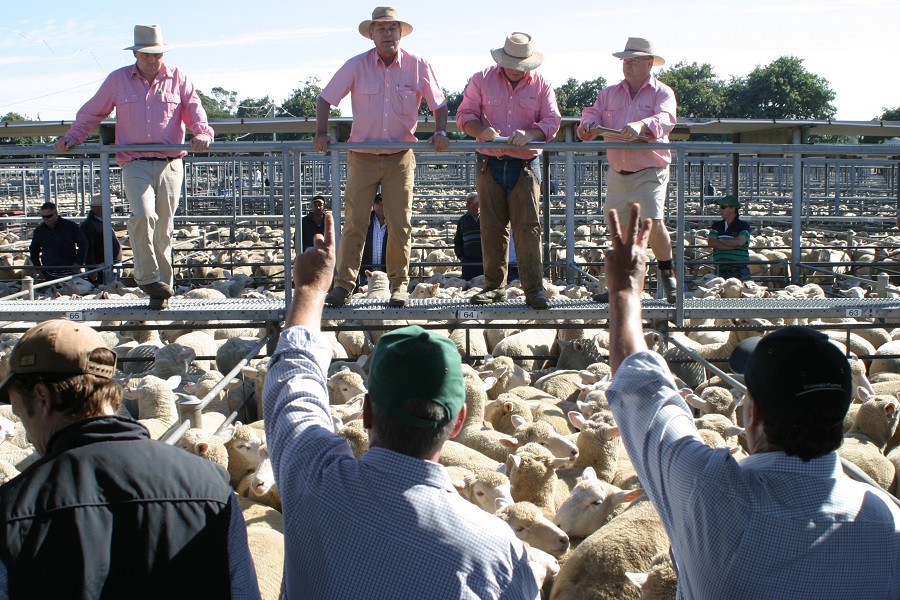 AS A manager of an agribusiness, large or small, you're likely to face a key employee's resignation at some time in your business.
The impact can be all the greater if it happens to be your 'hero' staff member.
If and when it happens, it's important to remember that it's not personal – it's just time for them to try something new or different.
Remember no-one is irreplaceable, even though it might seem otherwise at the time. But the truth is, there are loads of talented people out there. You may not find the same person with the exact skill-set although with careful planning and execution, you'll find someone who can push your business in new directions.
Here are some key things to understand during the transition stage
Don't Panic
The next time you're in a situation where a key employee has resigned, don't panic. Check in with where your team is at, and what is on the horizon for the business. Look at these times with an open mind and as an opportunity to re-evaluate. Do you need to replace that person? Are there others on the team ready to step up? What does a different structure look like?
Take some time to get the role right. You may discover through that process that you don't need to re-hire at all. Most importantly, involve your team. Maybe someone on the team wants to do the role the person leaving has had claim to until now.
Document everything
During the notice period, put your departing staff member to work. This is a great time to get them to document their job. It really helps clarify all the tasks they performed and it helps you get across whether you need to spread out some of those tasks short-term, or whether they're critical to a new hire.
Exit interview
Before they leave, do an exit interview. This is useful for finding out what ideas they have for improving the business and all the things you're doing well. Consider outsourcing this work to someone independent from the business; sometimes your departing staffmember needs a safe space in which to say how they really feel. This will give you a perspective from inside the business that you won't get in a performance review.
The hiring
Once back to the hiring and interviewing stage, remember you will not replace your valued team member with someone exactly like them, so stay open to people who do things well, but differently. In fact, it's a good idea to actively look for someone different. Sometimes it's good to shake things up and challenge how things have always been done, but always prioritise a good cultural fit for the business and a great attitude.
When 'no' is the answer
You may know an existing employee or someone in your network that might be a good fit for the job, but when you speak to them they don't seem keen. Know when to leave it alone. If someone is constantly putting up barriers to coming to work for you, it doesn't sound like a relationship which is going to work in the long term.
The farewell
Key staff leaving can bring team morale down, especially if they've been in the team for a long time. Remember to find time to buoy up the team. Involving them in the new hire and reinforcing the direction the business is going helps keep them looking forward, and not back. Focusing on the future will also help you stay positive and ensure you remain open to change.
Onwards and upwards
After the dust has settled and the mojo is back in the team, take a moment to check in with everyone. Often one key member leaving can have the effect of others reassessing their role. This can be a good time to find out if there's likely to be more changes ahead, and if so, ready yourself for the next phase. While you can't always control this, you can mitigate it with good communication and simply caring about the effect of change on the team.
Every agribusiness company, large or small, will lose key team members at some point. People leave for all sorts of reasons. Many, if not most, will have nothing to do with you or your business, and everything to do with the life circumstances of the team member.
As a leader, remember the less successful leader gets paralysed and depressed. The successful leader quickly moves on from the negative emotion of the moment, and sees the challenge as an opportunity.
Source: Meat Processors Pty Ltd – Managed Workforce