Latest listings on Jobs Central recruitment page:
Positions available in WA – TW Pearson and Son
Graduate/Trainee Nutrionist – via Agricultural Appointments
Area Sales Manager, Regional NSW – via Rimfire Resources
Chief Executive Officer – Kimberley Pilbara Cattlemen's Association
Executive Admin. Assistant, Kununurra – via Anna Brown Recruitment
MC Driver – Smithfield Cattle Company
Assistant Manager, Isis Downs – CPC
HS&E Manager – via Rimfire Resources
Operations manager, Dairy – via Agricultural Appointments
Livestock Operations Supervisor – Macquarie Wagyu
Breeding Advisor/Account Manager – via Rimfire Resources
Area Sales Manager, TAS – via Rimfire Resources
Station Manager – Valera Vale Droughtmasters
Station Manager, Dalgonally – AA Co
Livestock Buyer, Qld – JBS
Executive Officer – via Rimfire Resources
Livestock Manager – via Rimfire Resources
To access these and other challenging red meat and livestock industry positions listed on Jobs Central, click here.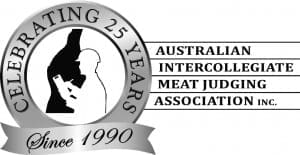 In the countdown to the 2021 Inter-Collegiate Meat Judging Association Conference at Wagga in July, Beef Central will publish a weekly series of case studies on former ICMJ participants, now forging their careers in the meat and livestock industry. Now in its 30th year, ICMJ has a long and successful reputation of attracting graduates to careers in the meat industry – and as the profile below shows, sometimes from non-traditional backgrounds….   
A LITTLE bit of encouragement to say yes to an opportunity and a decision to try out meat judging at university was a life-changing moment for Inter-Collegiate Meat Judging alumni Sarah Stewart. Although she didn't realise it at the time, that moment changed the direction of her career and opened new opportunities to work in research in collaboration with the meat businesses and industry leaders from across Australia and overseas.
Originally a 'city girl' from the Adelaide Hills, Sarah's love of horses motivated her enrol in a Bachelor of Veterinary Sciences at Murdoch University in Perth in 2005. It was there that she caught the bug for cattle showing, livestock production and meat science.
At the time, Peter McGilchrist – now the national ICMJ Association president – was undertaking his PhD while lecturing part-time in meat science. He recruited Sarah to join the Murdoch team to compete at the ICMJ conference in 2008, which at that time was held in Armidale, NSW.
"It was just awesome," Sarah said. "I loved it. The competitive environment and being there with 100-plus other students – it was a really fun atmosphere.
"At the same time, travelling to another region and being taken out of that university environment and put into an industry environment, was really valuable."
The ICMJ Association is a not-for-profit organisation run by a volunteer committee, funded by Meat & Livestock Australia, the Australian Meat Processing Corporation and industry sponsors, with a mission to 'Inspire and develop future professionals in the global red meat industry.'
The success of the ICMJ alumni network has been critical in recruiting new students to join the red meat industry.
"We were being taught by someone so passionate about meat science in Pete McGilchrist," Sarah said.
"You sometimes meet people and don't realise at the time how these networks will change your career and your life. Pete really encouraged me to get involved and say yes to every opportunity. He would say that life never gets less busy, and that there's no point in putting things off as there's never a perfect time to do things, so if there's an opportunity there you just have to take it."
"I really don't know what would have happened if I hadn't have said yes to going along to meat judging in back in 2008."
After graduating, Sarah worked for three years as a rural cattle vet before returning to Murdoch to work at the university's veterinary hospital. It was here she again crossed paths with the now Dr McGilchrist, who encouraged her to undertake a PhD of her own, also in meat science. Along with Dr McGilchrist, Sarah had the benefit of being supervised in her postgraduate research project by two of the big names of meat science in Australia, Professor Dave Pethick and Assoc Prof Graham Gardner.
"It was an opportunity too good to pass up, but at the time it was quite a challenging decision to make moving away from clinical veterinary practice," Sarah said.
"While I'd been working as a vet, I'd been asking myself where I wanted to be in 10 or 20 years' time, and I had decided I wanted to be more involved in larger industry projects in meat and livestock production."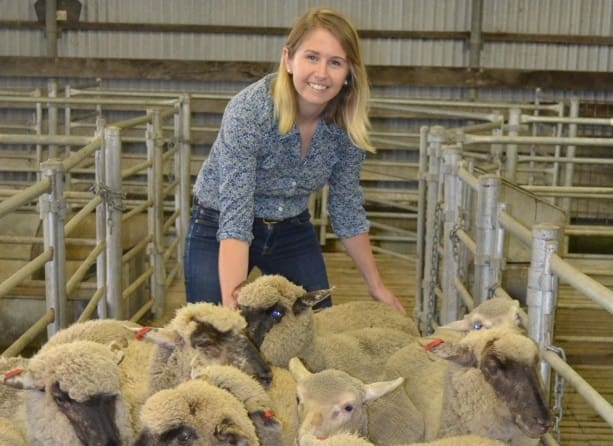 Her PhD research project improved understanding of the influence of pre-slaughter stress on metabolism and meat quality in lamb, and was sponsored by MLA and AMPC.
"I really enjoyed learning about the science of eating quality," she said. "I was just fascinated by the science of carcase quality and yield and how they related to the consumer experience. It was all about gaining an understanding of producing something that people want to buy and that consistently meets or exceeds their expectations."
When she started her PhD she was quick to put her hand up to become involved in the ICMJ program once again, this time as a team coach for the Murdoch undergraduate students.
"It worked out well because Pete couldn't attend the 2013 conference due to the arrival of his first child, so I got the gig as coach," she said.
She described the step up to coaching as a "trial by fire", but made a success of the role and went on to coach the Murdoch University team for eight years in the role, including two years as co-coach of the Australian ICMJ teams in 2018 and 2019.
She has now decided the time is right to hand over the reins at Murdoch to another meat science PhD student and ICMJ alumni, Sonya Moyes, with another ICMJ alumni and national committee member Mel Smith stepping up to the national coaching role.
"Coaching the meat judging team has been pure joy for me. I would always come back from Wagga Wagga excited by the possibilities and opportunities in the sector. And I loved watching students become super-confident people ready for a career in the meat industry."
In her role as coach, she has adopted many of the lessons learned from Pete McGilchrist, in encouraging a new generation to 'have a go' at meat judging.
"If we're getting graduates out there through the conferences and providing opportunities in a field that they weren't aware of, then it means we're pulling in new talent into the system," she said.
"My role as coach was huge for me in developing as a teacher and mentor to students. It's helped me to understand in a practical sense the value of connection and relationships with people and that's probably helped my career in ways I can't yet comprehend."
ICMJ paying dividends to the Australian meat industry
Sarah completed her PhD in 2018 and is now paying it forward as a member of the ICMJ alumni network contributing to the ongoing advancement of Australia's meat industries. She was hired by Professor Gardner to continue as a post-doctoral researcher in Murdoch's meat science team, working on the Advanced Livestock Measurement Technologies (ALMTech) project which is assessing a range of sensors and probes that can be used to predict eating quality of lamb, beef and pork during processing. Specifically, Sarah is managing program two of the ALMTech initiative, with Dr McGilchrist to develop and commercialise objective technologies for grading beef, lamb and pork during carcase grading.
"Between the PhD and ICMJ, it's been spectacular in having access to businesses across the range of the supply chain," she said.
"Colleagues have become friends because it's such a collaborative and engaged group of people you're working with. Providing R&D services to our red meat and pork industries, is an extremely rewarding career."
She also remains involved in ICMJ as a national committee member responsible for sponsorship management for the Wagga and Rockhampton conferences.
"One thing that's been really wonderful to see at the committee level is just how much industry is intertwined in the ICMJ program. "The support we receive from major sponsors like MLA and AMPC and the plethora of companies across the sector that also get involved… it's very encouraging and exciting to see such investment in developing young people in the industry."
Source: ICMJ