Latest listings on Jobs Central recruitment page:
Senior Farm Hand, Holbrook – CWF
Regional Manager, Southern – Meat Inspectors
Senior Stockperson, Malahide – Fingal Pastoral
Operations Manager, Akuna goFARM Australia – via Rimfire
Head Stockperson, Wandoan – Stanbroke
Feeding & Milling Supervisor, Grassdale – Mort & Co
Business Analyst – Bindaree Beef Group
Feedmill hand, Aronui – AA Co
Station Hand, Drillham – Palgrove
Farm Production Supervisor – via Rimfire
International Trade Manager, Horticulture – via Rimfire
Click here to access these and other exciting meat and livestock supply chain positions currently listed on Jobs Central.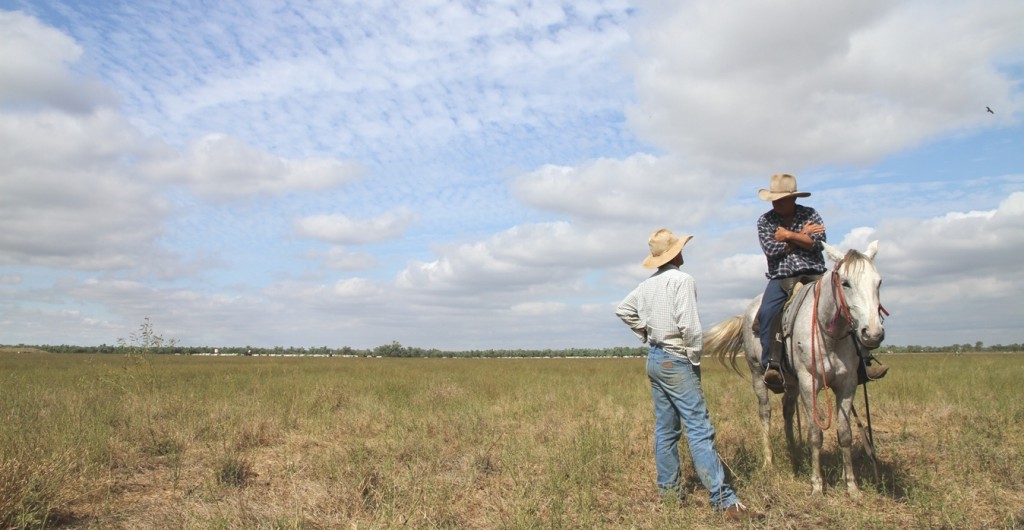 COALITION Government appointees to the Fair Work Commission have been overwhelmingly frozen out of significant Full Bench determinations over the past three years, according to a new analysis.
Stunningly, 94 percent of all Full Bench matters from 2017-2019 were presided over by Labor Government appointed members, a report compiled by the Australian Resources and Energy Group (AMMA) through publicly available decisions shows.
The Fair Work Commission is Australia's national workplace relations tribunal. Its powers and functions include many which directly impact agricultural supply chains, including:
assisting the bargaining process for enterprise agreements
approving, varying and terminating enterprise agreements
dispute resolution procedures of modern awards and enterprise agreements
making, reviewing and varying awards
making orders to stop or suspend industrial action
dealing with unfair dismissal claims
The recent analysis of political bias carried out by AMMA also found that:
Of the 713 Full Bench matters handed down over 2017-2019, 620 (87pc) were presided over by either President Ross, Vice President Hatcher, Vice President Catanzariti or Deputy President Gostencnik – all appointed by the former Rudd/Gillard ALP Government.
Three quarters (75pc) of Full Bench matters were determined by a majority ALP-appointed bench (typically two ALP appointees and one Coalition appointee).
Of the six members (five being Deputy Presidents) appointed by the Coalition in December 2018, only one has participated in Full Bench proceedings (two matters of minor significance).
"The way Full Bench matters are allocated among members of the Fair Work Commission is a significant issue, as it sets the direction for how the tribunal deals with matters that come before it," Steve Knott, AMMA chief executive, said.
"Many would be shocked to learn that over the past three years, Coalition appointees have been the presiding member in just 6pc of Fair Work Commission Full Bench determinations.
"The Rudd/Gillard Government's controversial appointment process saw them hand-pick the new President and two new Vice Presidents, seemingly to capture the long-term leadership and direction of the FWC with key ALP appointees.
The success of this strategy has been extraordinary.
"Essentially, a 'gang of four' ALP appointees have presided over no fewer than 87pc of all Full Bench matters over the past three years, all while Coalition appointees are being intentionally sidelined," Mr Knott said.
"It is beyond comprehension that out of a 42-person administrative tribunal, just four members – all appointees of the Rudd/Gillard Government, should have this level of influence over its most significant industrial relations decisions.
"This is not only contrary to the public interest, but also a grossly ineffective use of the tribunal's resources. The 20 new appointments made by the Coalition since 2013 include barristers, employment lawyers and senior executives, all with contemporary legal and business experience.
Many had been appointed as Deputy Presidents with annual remuneration of $471,000.
"There is no justification for freezing-out highly qualified Coalition-appointed members from Full Bench matters. Four of the five new Deputy Presidents haven't even sat on a Full Bench matter, despite there being 722 places to fill on Full Benches in 2019. The measly two Full Bench places allocated to one of the new appointees were both 'permission to appeal' matters – procedural in nature and of minimal consequence."
Mr Knott said this level of administrative dysfunction strongly supported AMMA's recent calls for a full-scale review into the performance and processes of the Fair Work Commission.
AMMA plans to discuss the new analysis and the contents of its earlier briefing directly with the government in coming weeks.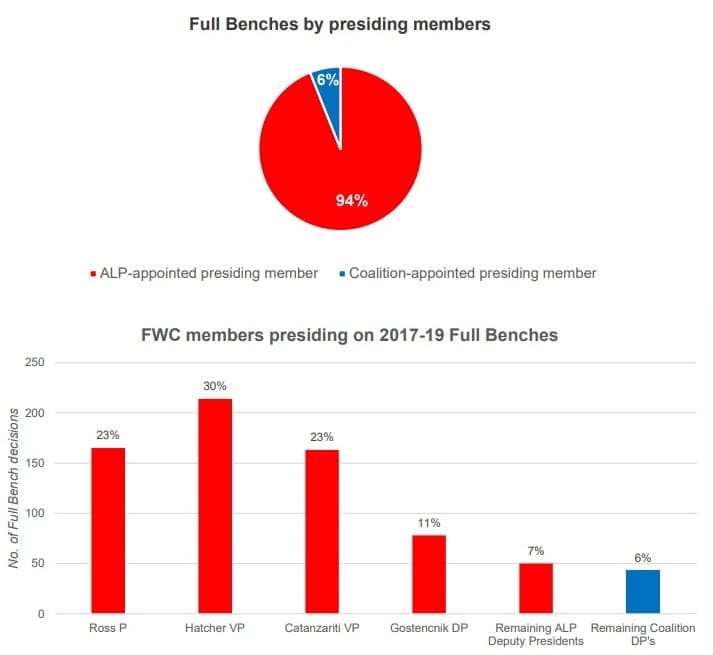 Source AMMA