Latest listings on Jobs Central recruitment page:
HR Management Opportunities, Midfield – via FoundConsulting
Program Manager, Regulatory Affairs, LiveCorp – via Rimfire Resources
General Manager – Outcross Systems
Feedlot Manager, Joanna Plains – Central Agri Group
Feedmill Operator, Joanna Plains – Central Agri Group
Sales Representative – Grassdale Fertilisers
Operations Manager – Grassdale Fertilisers
Office Coordinator, Brunette Downs – AA Co
Administration/Support Person, Newry Station – via AnnaBrown Recruitment
Farm Manager, Cropping, Merredin Farms – via Rimfire Resources
Assistant Manager / Overseers / Analysts / Farm Hands – via Spinifex Recruiting
Click here to access these and other exciting meat and livestock supply chain positions currently listed on Jobs Central.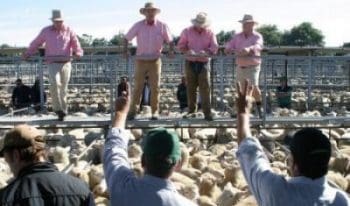 RESEARCH has shown there are a variety of business benefits linked to diversity in senior leadership across Australian rural industries, including increased profitability, productivity and innovation.
The Diversity in decision-making in rural industries project, funded by AgriFutures Australia, was conducted by Victoria University, and looked at diversity in gender, age, language, culture and the Indigenous status of decision-makers in a broad cross-section of rural enterprise types and sizes.
AgriFutures Australia managing director John Harvey said the image of a 'white, older male' as being typical of a farmer and rural decision-maker was rooted in data, with the 2015 ABS Census recording that 72 percent of Australian farmers were older males.
"We therefore tend to define 'diversity' as anyone not sharing this profile. Historically, Australian agriculture, fishing and forestry sectors have been characterised by low levels of diversity in its decision-making ranks," he said.
"But the nation's rural workforce, and the way people work, is changing. Decisions made 'the old way' just won't sustain our rural industries into the future," Mr Harvey said.
The research project highlighted how individual farms and agribusinesses, as well as industry organisations and corporate agriculture, could harness diverse groups in the Australian economy in leadership roles across all parts of the decision-making spectrum within their operations.
"By 'diverse', we mean in professional background, culture, gender and age," Mr Harvey said.
"In today's challenging production and trading environment, Australia's rural industries must keep the innovative edge that they are renowned for."
"We know from this research that diverse decision-makers have flow-on benefits, because as individual people and businesses benefit, so too do their rural and regional communities."
The research found that diversity in decision-makers was a long-term business strategy, and not exclusively the domain of Human Resources departments, because existing rural industry leaders are key to diversifying their own bases, although this will be a significant challenge.
Turnover in decision-making roles is low, so opportunities to introduce diverse candidates are limited, hence another reason why the commitment of industry leaders was crucial to a diversity strategy.
Mr Harvey said globalisation, technology and digital platforms were helping to hasten the pace of change and drive businesses to look outside the square for edges in innovation.
The research data showed that diversity in decision-making would help give businesses this edge.
"It's something that AgriFutures Australia is keen to see accelerated so the farm sector can make the most of those benefits now," he said.
However, the research showed it was important that any diversity objectives were a long-term business strategy based on merit, and not just a human resources role with a 'target quota.'
The research details two strategic approaches to advancing diversity in rural industries' decision-making roles: one that focuses on removing barriers, while the second is an industry-wide strategy to harness diversity.
"Rural and regional enterprises are constantly innovating to remain competitive, and as we know from this research, there is definitely 'more than you see' when agribusinesses have diversity in their leadership and decision-making," Mr Harvey said.
"So just imagine the potential for Australian agribusiness as a whole if diversity goals across agriculture were embraced and achieved."
To read the full Diversity in decision-making in rural industries report, click here.